Michael Cusacks GAC Sydney -  Bridging the gap for 30 years
January 09, 2018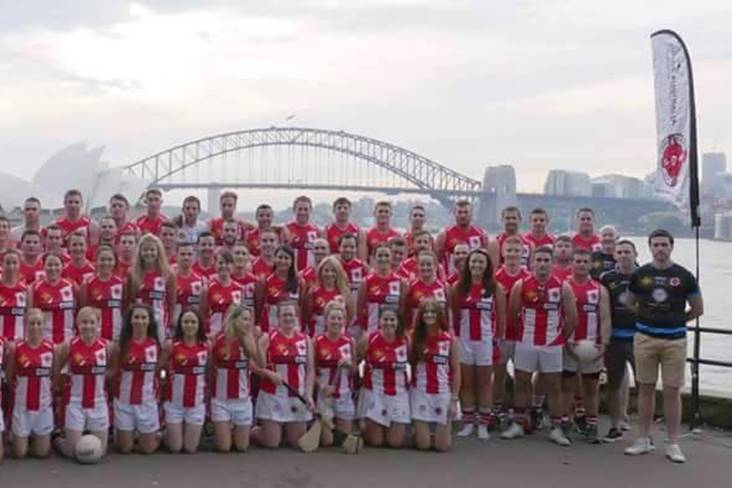 Michael Cusacks GAC, Sydney
The allure of 'living the dream' draws many to the sun-burnt shores of Australia - and whilst you cannot argue it's beauty, settling in can often prove to be a daunting task for many.
This is where the support from Michael Cusacks GAC Sydney comes in, and this year, we are celebrating our 30th anniversary.
Michael Cusack's GAC Sydney is the largest, and one of the most successful, GAA Clubs in Australasia with teams competing across all GAA playing codes - Men's and Ladies Gaelic Football, Hurling and Camogie.
Our club is run by the players for the players; generations of Irish who left home to find work and new experiences. Whilst GAA is our passion, ensuring the welfare of our members is our priority. As a club, we support and help each other to bridge the gap between Australia and Ireland and make our club a little home away from home.
Michael Cusacks GAC Sydney Chairman, Daniel Ward, said "The sense of community and comradery amongst our club members, past and present, is testament to the impact that joining the club has had on them. We all understand what is like to be away from our family and friends in Ireland, so supporting each other in any way we can is important to us.
"This focus on creating a place where we have a shared passion for GAA, and providing a supportive family culture for our players, has been steadfast over the past 30 years."
Founded on 30th January 1988 by Seamus Clancy, Kevin Malone, Aidan McDermott, John Petty, David Fahy, and Noel Canavan (all hailing from the Banner County) and Eddie McGrath Maloney from Limerick, our 30th anniversary is set to be a big one.
As part of the celebrations, we will be hosting events in both Sydney and Ireland. We are inviting all past members to join us in celebrating this special year.
If you are interested in attending any of the events or have stories of your time with Michael Cusacks you would like to share, we would love to hear from you! For more information contact [email protected]
Most Read Stories