Murray hails that special feeling
January 22, 2020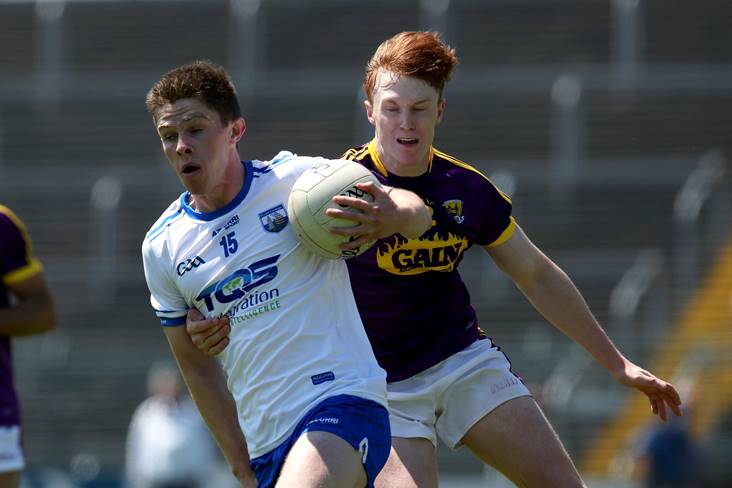 Waterford's Conor Murray in action against Wexford. ©INPHO/Bryan Keane.
Good days in a Waterford football jersey are not that common as one could imagine, but for new captain Conor Murray, the days of winning bring a special feeling that makes it all worth while.
Whether you're are lining out for the Dublin footballers or plying your trade in Division Four, all inter-county players put in a massive effort throughout the year.
Murray told the Waterford News & Star that inter-county football is not a hobby anymore but a lifestyle choice that takes great demands.
"It's not a hobby, it's a lifestyle. You have to be preparing the whole time. You're thinking about what you're eating, if you're getting your sleep in or not, are you drinking water, small things like that," said Murray.
He added: "We wouldn't be doing it if we didn't enjoy it. We enjoy training hard and working hard together and challenging each other; that's what you have to do and that's what we want to do. There will be tough times during the year but when you're in a team environment there's lads there to pick it up.
"It can be a lonely place playing with Waterford when you're on the back of two or three defeats but when you win with Waterford, it's a special feeling. You only have to think back to two years ago against Wexford in Wexford Park. It was one of the best days I've ever had on a football field.
"Even towards the tail end of the league last year down in Carriganore against Antrim. There was only 89 people at that game but I can tell you now, and any man with a Waterford jersey on will tell you, that was one of the best days on a field because we've been on the reverse of those one or two point defeats and we turned it around that day. It showed that there is character in the team and hopefully we can build on that this year."
Most Read Stories