Changes to be made in Carlow
July 10, 2019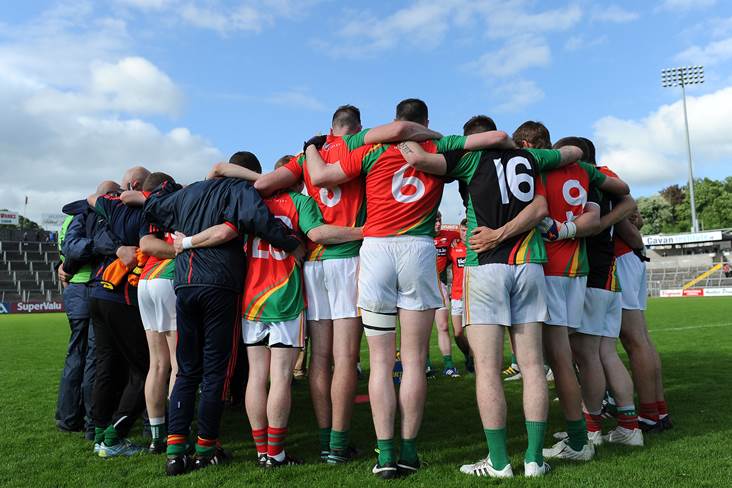 Carlow players and management huddle.
©INPHO/Tommy Grealy.
Whether or not Carlow manager Turlough O'Brien and coach Steven Poacher remain, there will be changes to the rest of the management team.
It is looking increasingly like that O'Brien and Poacher are set to stay for another year, but their selectors Tom Wogan and Benji O'Brien have already decided to opt out of another campaign.
The Carlow Nationalist reports that physio Damien Sheehan is also stepping down, but midfielder Darragh Foley is hopeful that the duo remain at the helm.
"There is no question about it," said Foley. "We all want Turlough and Steven back. There is no better duo.
"I cannot see anyone who would replace them. There is no-one out there who would do a better job. They are a brilliant management team.
"We were bitterly disappointed with how the season finished. Things didn't go our way last year. We were unlucky after the brilliant start we had to the league. We want to get back to where we were in 2018."
Most Read Stories