Reilly reckons Royals will be ready
June 25, 2019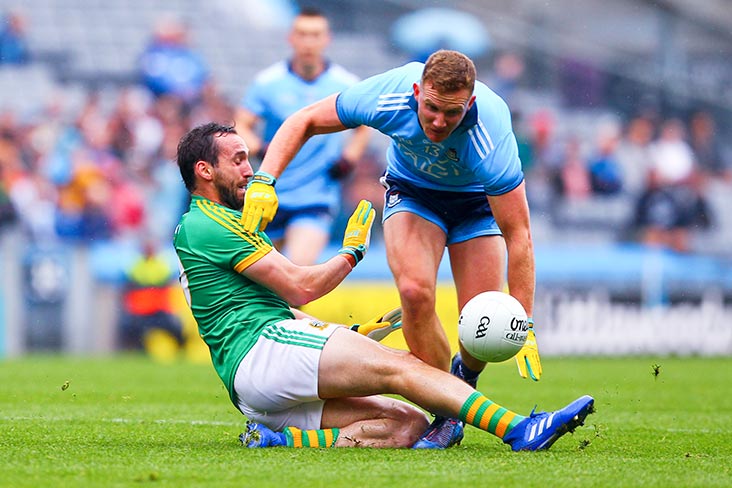 Meath's Graham Reilly and Dublin's Ciaran Kilkenny during the Leinster SFC final at Croke Park
Graham Reilly is confident Meath can bounce back from their Leinster final humbling and book a place in the Super 8s.
The Royal County slotted only four points during Sunday's heavy provincial final defeat to Dublin but can still reach the All-Ireland series if they overcome one of the Round Three Qualifier winners on Saturday week:
"I think this team is different, it's a different group. I really believe that no matter who we get we're going to put it up to them, that we'll be ready," the St Colmcille's clubman told The Irish Sun. "We'll forget about this loss. It's going to hurt for a couple of days but we know we have to be ready for whoever we draw in Round Four
"We'll sit down during the week and look at the video. Obviously the first thing that's going to come up is the missed chances. In the first half, we had 11 shots, got one point. Dublin had nine shots, got five points. That's the difference between All-Ireland champions and a Division Two side.
"I know that we're in Division 1 now but we've got to be able to step up to that level. If we have 11 shots, we've got to be able to take five or six scores. It's as simple as that."
Most Read Stories