"We were absolutely destroyed in the media" - Poacher speaks out on suspensions
May 26, 2019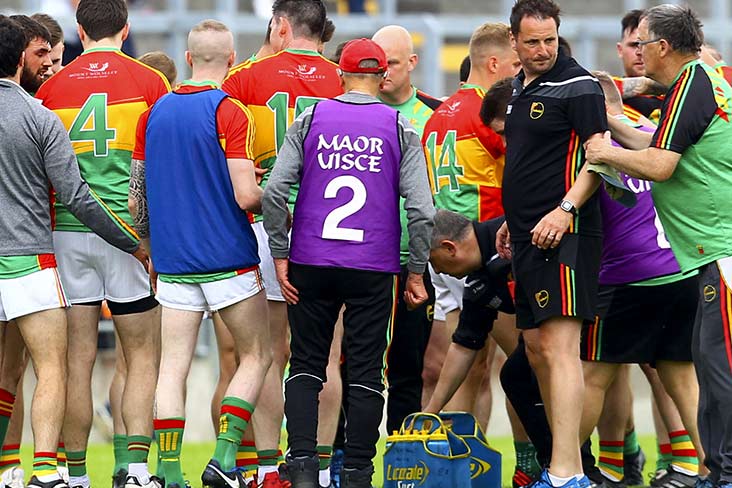 Carlow coach Steven Poacher
After yesterday's 15-point defeat to Meath, Carlow coach Steven Poacher broke his silence on the suspensions that confined him and manager Turlough O'Brien to the O'Moore Park stand.
Talismanic midfielder Brendan Murphy also missed the Royal County clash after the trio were deemed to have used "threatening conduct" towards referee James Bermingham after the Barrowsiders' Allianz FL Division 3 defeat to Down in March.
Manager O'Brien was handed a 20-week ban while Poacher and Murphy both received 12-week suspensions.
Speaking to Newstalk's Off The Ball shortly after the final whistle was blown yesterday, Poacher blasted the media coverage of their suspensions and the subsequent appeal process.
"I never spoke one word about it but now that it's done and dusted and we've drove up the dead end, as such, it was ludicrous," he stated.
"My name was dragged through the media along with Turlough and Brendan. We were absolutely destroyed in the media. There was four or five national newspapers that ran articles on it.
"Listen, I would have loved for people to see the video and seen the report and compare the two of them to make their own decision but how any intelligent professional person could look at that video and look at the report and gauge that we deserve 20 weeks and 12 weeks and 12 weeks - it's insane. It's absolutely insane."
Most Read Stories