What they said … the weekend in quotes
January 21, 2019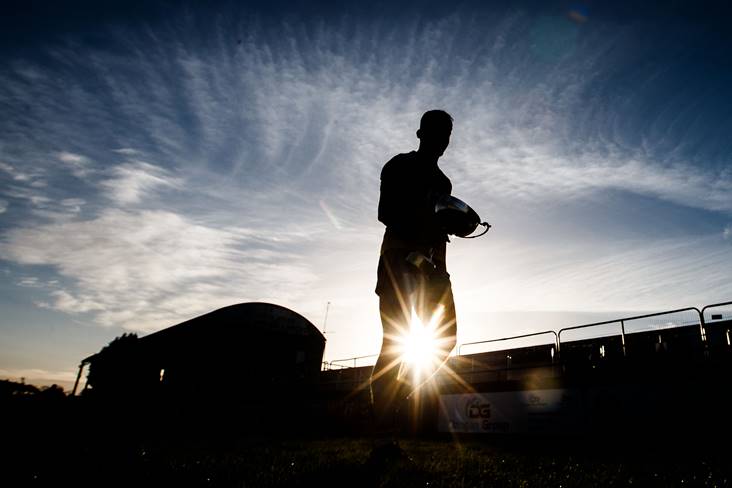 Roscommon's Enda Smith with the trophy after the Connacht SFL final victory over Galway at Tuam Stadium. ©INPHO/Tommy Dickson.
"There's only four pieces of silverware you can win in this game and it's nice to have one of them. Some people don't really have that gra for it that we have but we like to win it."
The Dr McKenna Cup is always treated seriously by Mickey Harte and the Red Hands.
"You sort of have to be careful because every time I talk – I 'slam' or 'hits back' or 'shouts' even though I'm only giving an opinion. It's better when it's recorded because they can see that I'm not shouting! But Joe stuck true to his character I suppose."
Referee Joe McQuillan escaped the wrath of Kieran McGeeney's tongue!
"A great match, great atmosphere and great rivalry. That's what Armagh and Tyrone has always been about and it's great to see."
Tyrone's Darren McCurry was honoured with the 'man-of-the-match' accolade at the Gaelic Grounds on Saturday evening.
"It's all about confidence and a win like that helps, but we have a lot of hard work ahead."
Anthony Cunningham led his new Roscommon troops to a Connacht SFL final win over his native Galway.
"Personally I didn't see any value in it so I'm delighted it's gone."
Tribe boss Kevin Walsh is glad to see the back of the experimental three hand pass rule.
"I think it's a mistake not to try it. The influence that managers and players, and certain aspects of the media, I think - in seeing how close the vote was (25-23) - it had to have an impact. I'm not saying the three hand pass rule would fix everything, but I think there's an argument there that it should have been given a go in the National League."
Kerry great Tomas O Se believes Central Council delegates bowed to pressure from the GPA, managers and sections of the media in scrapping the rule.
"We've got maximum value out of the O'Byrne Cup this year. Whether we won tonight or not, we would still have got maximum value because we got a maximum number of games. It's great to beat any Dublin team. But we need to settle down now and focus in on the league next week (against Offaly), and we've a lot of work to do for that."
Five wins from five games saw Jack Cooney and Westmeath pick up O'Byrne Cup honours.
"I don't think there was any mean stroke, there was nothing in it."
Galway manager Micheal Donoghue wasn't impressed with the performance of referee Sean Cleere in their Walsh Cup final victory at Bellefield.
"Silverware is silverware, whatever way you get it."
Joe Quaid's Westmeath pipped Antrim to the Kehoe Cup title in a penalty shoot-out.
"I think it's a very unsatisfactory way to decide a game."
Quaid's Antrim counterpart Neal Peden isn't a fan of penalty shoot-outs.
"In terms of the life span of an inter-county hurler, that's all down to the commitments players have between work and family and all that goes with it but it's definitely a hard thing to do."
Recently retired Clare hurler Cian Dillon highlighted the sacrifices that are required to compete on the inter-county stage.
Most Read Stories