McKenna Cup draw: 'Big 3' kept apart in group stages
December 05, 2018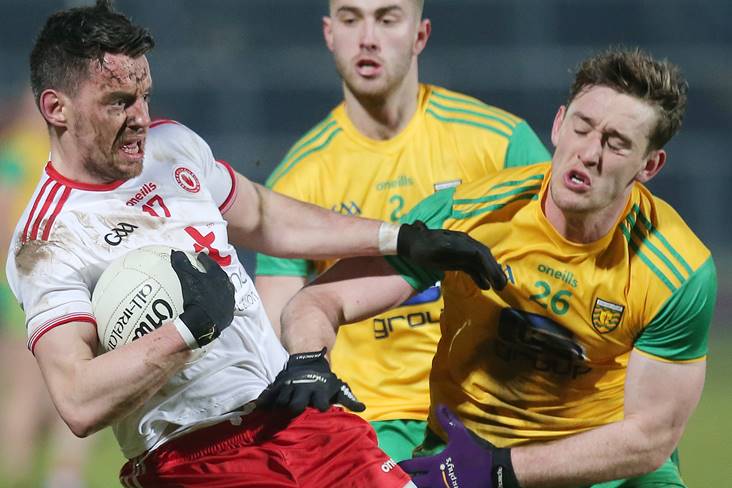 Tyrone's Matthew Donnelly holds off Hugh McFadden of Donegal during their side's Dr McKenna Cup final clash at the Athletic Grounds.
©INPHO/Jonathan Porter.
The draw for the 2019 Dr McKenna Cup has been made this evening by the Ulster Council.
Champions Donegal have been drawn into Section A alongside Cavan, Down and Queen's University, while Monaghan are in Section B with Antrim, Armagh and St Mary's College.
Mickey Harte's Tyrone side will look to get out of Section C where they are alongside neighbours Derry, Fermanagh and Ulster University.
The pre-season competition is scheduled to start on the weekend of December 15/16th.
2019 Dr McKenna Cup draw:
Section A: Donegal, Cavan, Down, Queen's University, Belfast
Section B: Antrim, Monaghan, Armagh, St Mary's College, Belfast
Section C: Derry, Fermanagh, Tyrone, Ulster University
*Semi-Final draw:
Section A Winners v Section B Winners
Section C Winners v Best Placed Runners-Up
Most Read Stories