Heslin and Connellan not available to Lake County
December 05, 2018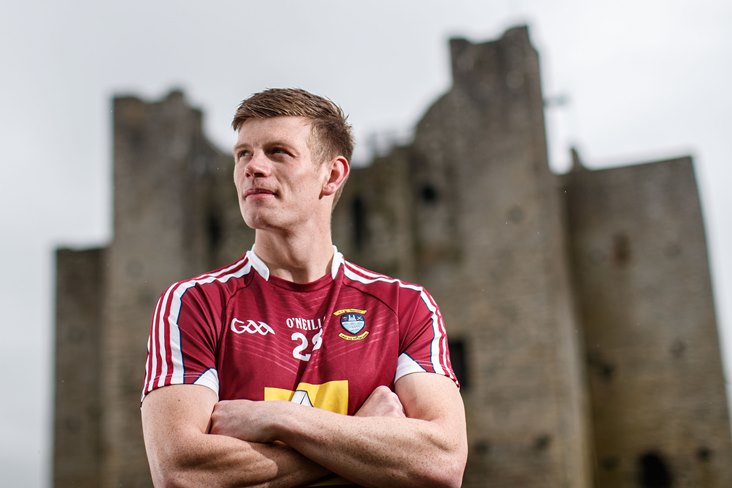 Westmeath's John Heslin at the 2018 Leinster senior football championship launch in Trim, Co Meath
New Westmeath senior football manager Jack Cooney has been dealt a double blow with the news that John Heslin is concentrating on his studies for the foreseeable future while Ray Connellan is to return to Australia.
Last year's captain Heslin has informed Cooney that his college commitments take priority over his inter-county career at this point in time.
"John hasn't returned to the squad because he's in the middle of completing his PHD," the manager revealed to the Westmeath Independent.
"I can appreciate that it takes a massive amount of time and dedication to complete a PHD and nobody is going to put on any additional pressure on John given the circumstances.
"I spoke with John on the phone and he explained that his focus is currently on his studies and completing his PHD but if things change for him, we will welcome him back."
Meanwhile, Connellan – who parted company with AFL outfit St Kilda back in August – has turned down an invite from Cooney to resume his Lake County career and he is planning on returning to Australia.
"Of course it's disappointing from a manager's perspective but he is a young man with ambition and drive and it's only natural that he wants to return to Australia to pursue his career," Cooney said.
Most Read Stories