'How could it not be a penalty?' asks O'Rourke
November 07, 2018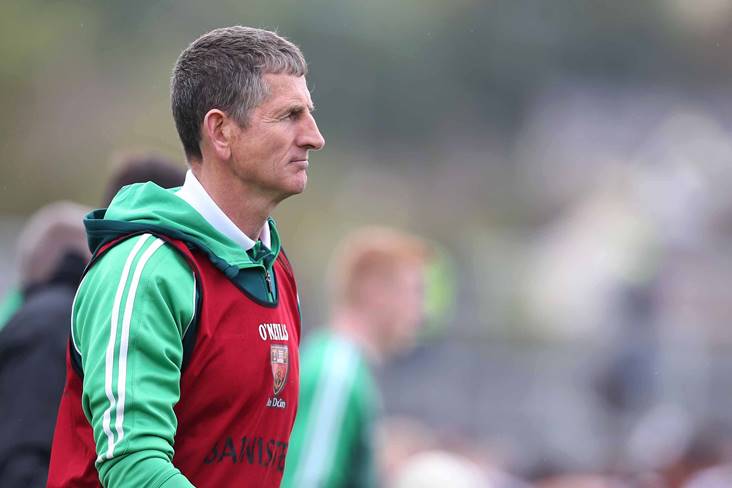 Burren manager Paddy O'Rourke. ©INPHO/Matt Mackey.
Burren manager Paddy O'Rourke claims his side were denied a clear penalty in the closing stages of their Ulster club SFC quarter-final defeat to Scotstown last Sunday.
The Monaghan champions prevailed on a 0-13 to 0-10 scoreline, but a tally of 13 first half wides could have proved costly had Burren's Ryan Treanor being awarded the spot kick.
"It was a certain penalty and the referee was the only man in the ground that didn't think it was a penalty," 1991 Down All-Ireland winning captain O'Rourke fumed in the Newry Democrat.
"Two men pulled Ryan down in the square how could it not be a penalty?
"And that is what makes the defeat even more frustrating and hard to take. Because we were on top then. They didn't like us running at them and if we had got that penalty we would have won the game, I have no doubt about it."
He added: "I couldn't understand why we weren't being given much of a chance today because we have a great squad and I believed we had a great opportunity of going the whole way and winning the Ulster title. To lose today after a decision like that makes it even more difficult to take."
Most Read Stories