McManus goes from selling dummies to houses!
November 07, 2018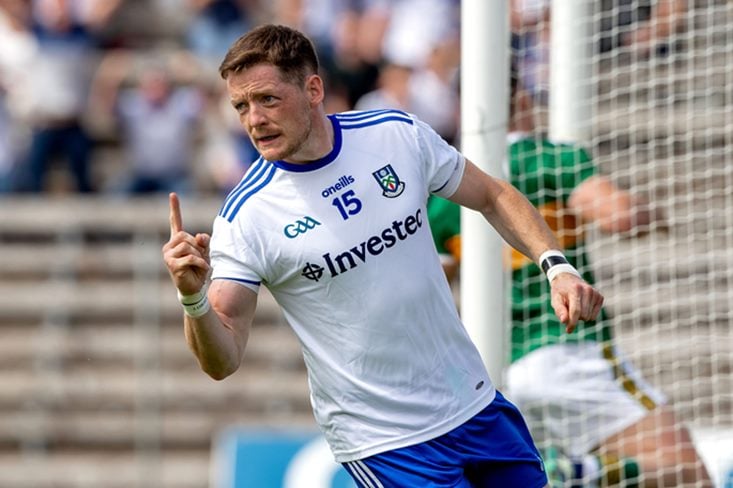 Monaghan's Conor McManus celebrates his early goal against Kerry in Clones
In the same week as he received his third All Star award, Conor McManus has started his own auctioneering business.
The gifted forward has acquired the Sherry Fitzgerald Gallagher franchise in Monaghan town.
Commenting on the announcement, the Monaghan star said: "I am delighted to be taking over from Robbie (Gallagher) as Principal of Sherry FitzGerald Gallagher, I am very much looking forward to maintaining the high standards set by Robbie and the team, Sonia, Una and Majella in developing Sherry FitzGerald Gallagher into a market leader in the county while also striving to develop and expand over the coming months and years. I look forward to getting out and about meeting with the people of Monaghan in my new role."
Most Read Stories