Limerick must "drive on" in 2019 - Lynch
October 09, 2018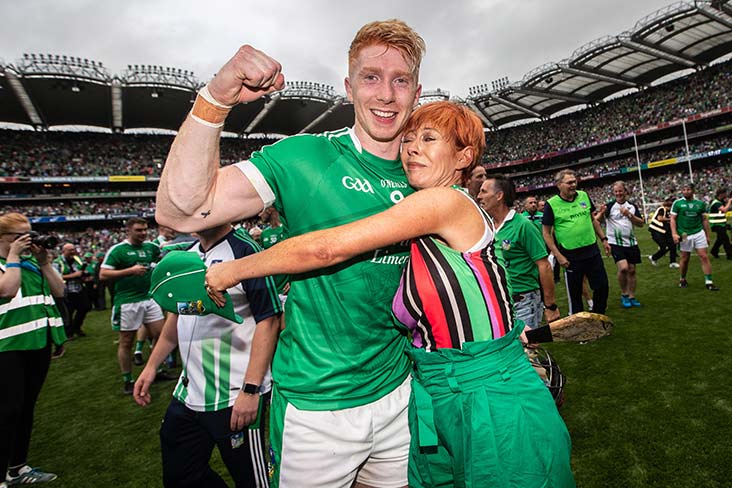 That's my boy. Limerick's Cian Lynch celebrates with his mother Valerie celebrate after the All Ireland SHC final over Galway at Croke Park.
Limerick star Cian Lynch says the All-Ireland champions will be keeping their feet firmly on the ground next season.
August saw the Shannonsiders delivering their county's first Liam MacCarthy Cup victory in 45 years and Lynch says they'll look to "drive things on" again in 2019 without getting carried away in targeting silverware.
"You always want more," he said at the launch of World Egg Day, which is due to take place on Friday. "For us especially, we'd never experienced winning a senior All-Ireland, our generation, we want to come back and bounce back and drive things on. But there's no point getting carried away or thinking we're going to win the All-Ireland next year.
"We're in the now and we're with the clubs at the moment so that's kind of our main focus, the club semi-final next week. I know we were kind of all arms around each other but from here on in there will be probably skelps taken out of the lot of us. Which is a good sign.
"We're not going to look beyond the club championship at the moment, when that's finished we'll get back training and get back to the grind because at the end of the day there's no point sitting back thinking, 'this is it now, there's no point driving on.'
"So for us, it's about getting back to the drawing board and get the foot on the pedal again."
Most Read Stories