Healy-Rae slams Limerick's 'Liam' pub ban
September 14, 2018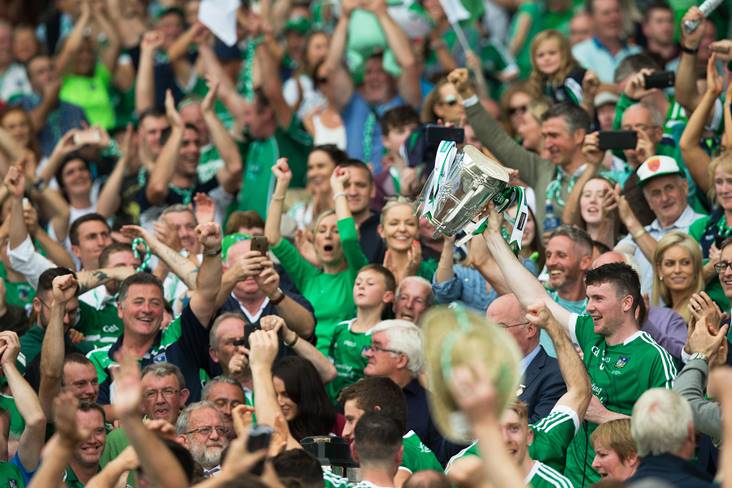 Limerick captain Declan Hannon lifts the Liam MacCarthy Cup. ©INPHO/Tommy Dickson.
Independent TD Danny Healy-Rae has blasted Limerick GAA's stance on banning the Liam MacCarthy Cup from being brought to local pubs.
The county board have made the controversial decision not to allow the famed Cup be brought to any pubs in Limerick and have stressed that the priority is to bring it to clubs and schools.
Many have backed Limerick GAA's decision to impose the ban, but Healy-Rae who himself is a publican in Kerry told the Limerick Leader that the move was disrespectful to publicans.
"All around the country for many years the publicans have always been sponsoring GAA teams and have always been supportive of their club and county," said Healy-Rae.
"They are as much part of the community as anyone else and I just think it's very wrong for these places to be boycotted."
Most Read Stories