Liam MacCarthy barred from Limerick pubs
September 07, 2018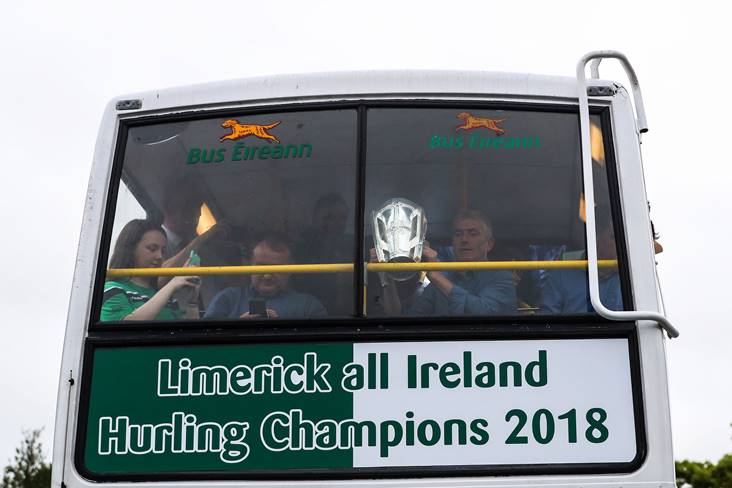 The Limerick bus makes its way to the reception at the Gaelic Grounds during the All-Ireland champions' homecoming. ©INPHO/TommyDickson.
Limerick GAA has been praised for breaking without tradition and barring the Liam MacCarthy Cup from pubs in the county.
Sr Agnes Fitzgerald of the Cuan Mhuire Addiction Centre in Bruree descibed the stance as "respectful and responsible", adding that it's "a great example for the young people of Limerick and Ireland".
Limerick county board secretary Mike O'Riordan admitted to the Limerick Leader that the famous cup had been taken to bars within GAA clubhouses, but that it had been kept out of pubs.
"Ultimately, the priority is that the cup is taken to the clubs and schools. There was no alcohol at the big screen on All-Ireland final day or at the homecoming at the Gaelic Grounds either. These are family occasions and it's about setting an example for youngsters," he said.
Most Read Stories