Mayo ladies row rumbles on as Carnacon thrown out
August 22, 2018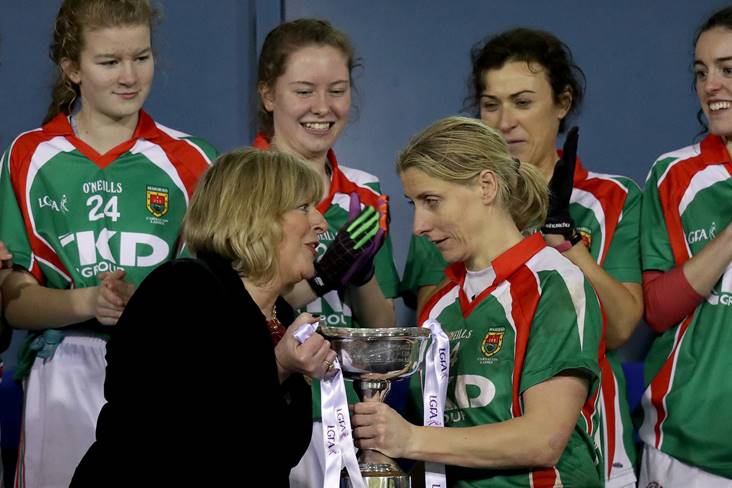 Carnacon's Cora Staunton accepts the Delores Tyrell Cup
Reigning Mayo, Connacht and All-Ireland Club champions Carnacon have been thrown out of the 2018 Mayo Ladies SFC.
The Connaught Telegraph is reporting that the Mayo Ladies County Board last night voted to take the drastic action against the decorated club after their players, including ladies football superstar Cora Staunton, withdrew from the county squad last month.
Apparently, the holders have been sanctioned under Rule 288 which states: "Any member of the Association found guilty of conduct calcaluated to bring the Association into disrepute shall be liable to expulsion or suspension by the Committee, Board or Council concerned".
Carnacon secretary Beatrice Casey told the Connaught Telegraph: "We have not got any official confirmation from the Mayo County Board yet regarding last night's meeting.
"However, we had a delegate at the meeting and a vote was passed under rule 288 to remove us from the Mayo senior championship and senior league for the remainder of the season.
"I can't make any further comment until we get official notice from the Mayo County Board."
Most Read Stories