Kelly speaks out against Leinster SHC relegation
May 15, 2018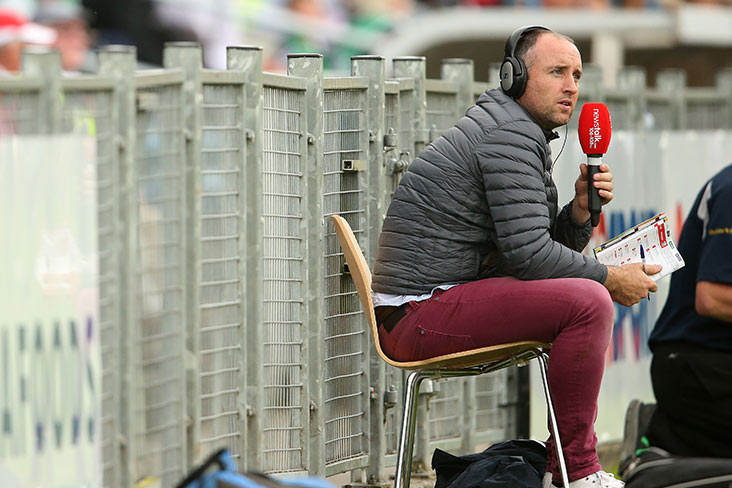 Former Tipperary hurler Eoin Kelly doing sideline reporting for Newstalk
Eoin Kelly is opposed to the system whereby one of the teams competing in this year's Leinster SHC will be relegated.
The new-look, five-team 2018 Leinster hurling championship is being run on a round-robin basis and the bottom team will drop down to the Joe McDonagh Cup for 2019. Dublin and Offaly are already on the back foot after losing their opening assignments at the weekend and Tipp's 2010 All-Ireland winning captain hates the thought of either of them not being involved in the Liam MacCarthy Cup race:
"Dublin were brilliant. Yet, a week from now, they could easily be facing that dreaded relegation," he points out in The Irish Sun. "I feel sorry for them. They came with a plan and were unbelievably hungry.
"I'd hate to see an Offaly or a Dublin not in the Liam MacCarthy Cup. I'd be like, how can we get more teams into it? So I don't like the idea of relegation in the championship. I don't mind it in the league - but in the championship, no."
Most Read Stories