We have to be there for our players, says GPA President
April 15, 2018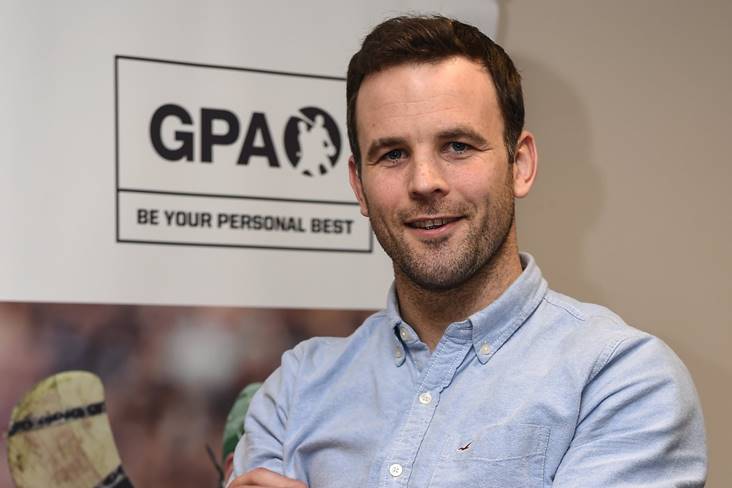 GPA President David Collins © @gaelicplayers
GPA President David Collins doesn't subscribe to the theory that the GAA has succeeded in killing the players' body with kindness.
Speaking on RTÉ's Sunday Sport today, the former Galway hurler insisted the GPA is "not in the GAA's pockets" and has a voice of its own.
"Are we too nice now that we are partnered with the GAA? Yes we have to be on the same page as them, yes we have to work with them but we also have to be there for our players.
"Only two weeks ago we stood up for our players, we polled them instantly and asked them how they felt about the restructuring or how they felt about the Super 8s and all that. That's information based and we feed that back to the GAA through meetings.
"The GAA weren't happy with how we did that in that in terms of releasing a statement and how we pushed for the games to be called off because of the support for the players.
"How do the GAA go around setting games for a bank holiday Monday when we have players who have employment in the north of the country? These are key issues and we forced that back on the GAA.
"This is something we need to do more of, we need to be seen to be doing more of it and if we are not seen to be confrontational people think you aren't doing anything. And that is far from the truth."
Most Read Stories