Red Hands taking it game by game - Hampsey
March 13, 2018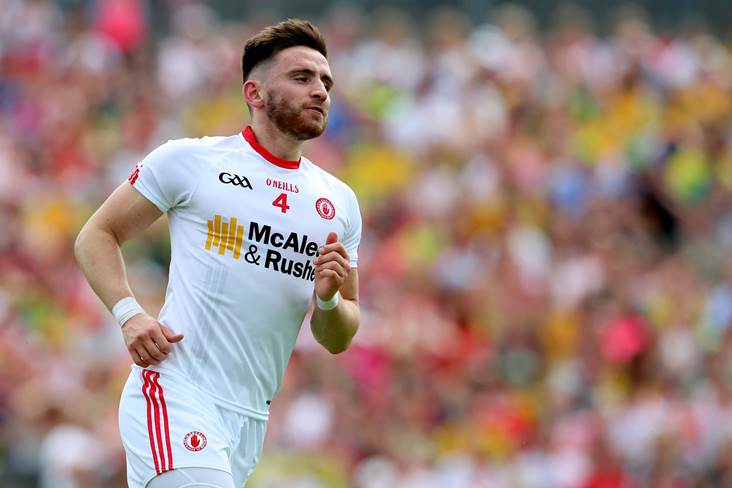 Tyrone's Padraig Hampsey.
©INPHO/James Crombie.
Padraig Hampsey says Tyrone will continue to take things one game at a time as they bid to preserve their Division One status.
The Ulster champions looked to be in real relegation danger after losing their first two league games but have since beaten Kildare and Donegal either side of a narrow defeat to Monaghan to leave themselves on four points with two games left - against Mayo and Kerry.
Hampsey did a great job man-marking Donegal talisman Michael Murphy in Omagh on Sunday and he feels the Red Hands are performing quite well:
"Our performance was an improvement, even though I think we've been playing fairly well despite getting a lot of criticism. I think we're going well, this win was a good win and hopefully we'll take it into next week as well," he told The Irish News.
"We're not focusing on any particular team like Donegal or Dublin. We're taking it game by game and we've now got Mayo coming up next weekend. That's going to be getting our full attention and then whoever else comes under our focus after that.
"It's all about taking things one game at a time and obviously Mayo next weekend is going to be another big one. Tyrone always get it tough against them because they're such a good side with good forwards, which has been shown by them getting to the All-Ireland final in the past couple of years."
Most Read Stories