Reid "going okay"
March 13, 2018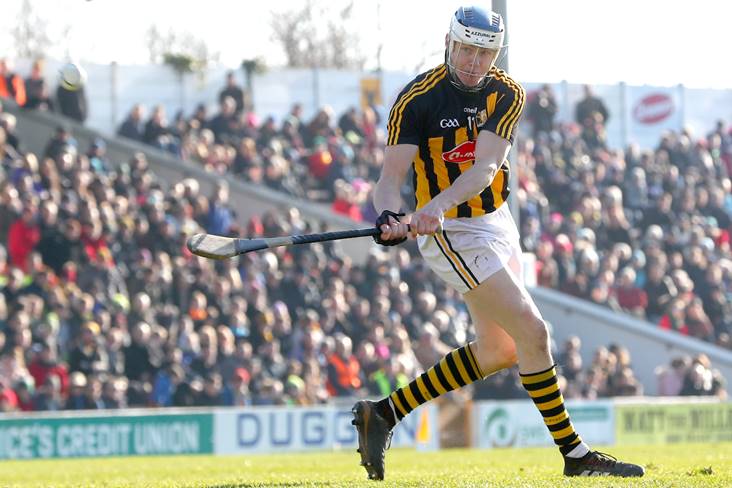 Kilkenny's TJ Reid strikes a penalty against Tipperary.
©INPHO/James Crombie.
TJ Reid is happy enough with his form but says there's no point peaking too soon as hurling is all about the championship.
The Kilkenny talisman clipped over twelve points on Sunday as the Cats defeated Wexford to book a league quartr-final date with Offaly this weekend:
"I am one of the experienced boys now so I have to be driving the whole thing," he told The Irish Daily Mirror. "I am going okay, but, again, in sport you could be peaking too early, you could have an off season then, it's all about keeping yourself fresh and looking after yourself and making sure you are fresh for games.
"Look, it's early days yet, it's March. There is no point firing on all cylinders now and dipping then come championship. It's all about the championship this year because it's going to be different. It's going to be new and this is a stepping stone towards championship.
"We are doing okay, look, Tipp, they were missing five key forwards, we beat them two weeks ago, we can't be getting too overly excited as well because other teams are missing players as well."
Most Read Stories