Fitzmaurice reflects on 'chastening experience'
March 12, 2018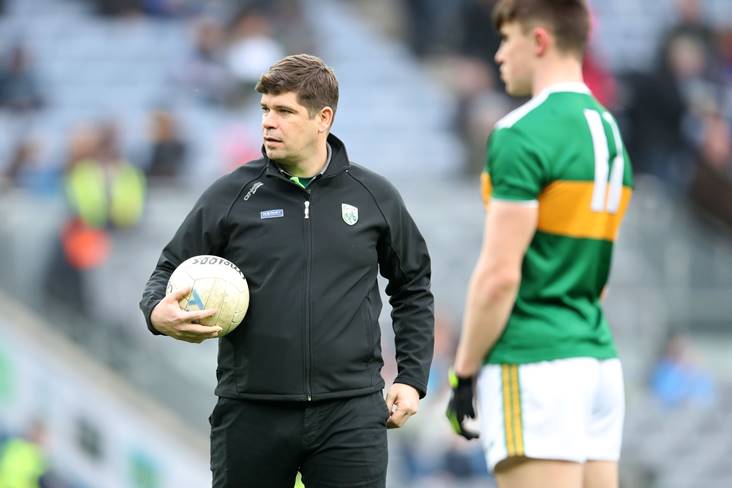 Kerry manager Eamonn Fitzmaurice.
©INPHO/Bryan Keane.
Eamonn Fitzmaurice expects his young Kerry side to learn from what he described as a 'chastening experience' against Dublin in Croke Park yesterday.
Trailing by a goal at half-time, the Kingdom were blown away in the second half as the All-Ireland champions romped to a 12-point victory.
"As Dublin do to you, they really punish your mistakes," the Kerry manager said.
"We just have to learn from it, we just have to move on. It was a pretty chastening experience for all of us. If you're going to beat Dublin in Croke Park, you have to do pretty much everything right. We didn't today."
But he doesn't believe the defeat will do his team any harm.
"I'm not one bit worried about the lads. They've seen up close and personal how good this Dublin team are. How well drilled they are, how ruthless they are," he continued.
"That's good learning. You can be training as much as you want, and be trying to replicate that in training as much as you want, but it's a steep learning curve."
Most Read Stories