"I've never felt this before, this is uncharted territory"
January 18, 2018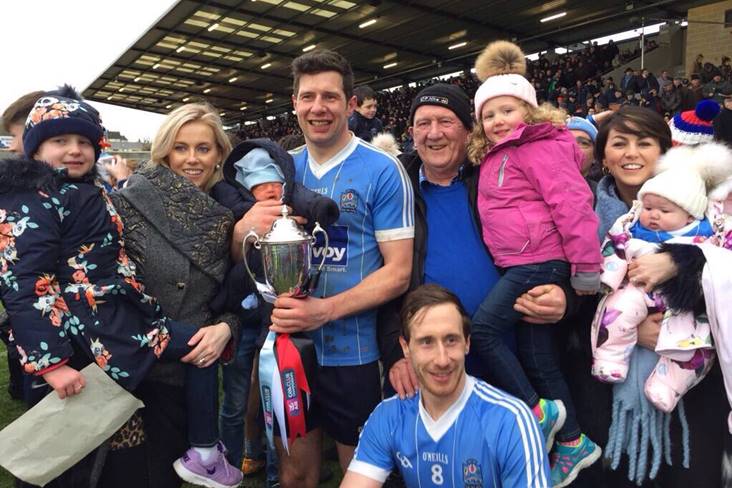 Sean Cavanagh and his brother Colm celebrate Moy's Ulster club IFC success with family.
Sean Cavanagh has described his success with Moy over the last few months as "unchartered territory".
During his incredible 16-year career with Tyrone, which came to an end in August, Cavanagh won three All-Ireland SFC titles, six Ulster crowns, two National Leagues and five All Star awards.
This Sunday will see him looking to inch closer to another Celtic Cross when Moy face Kerry's An Ghaeltacht in the All-Ireland club intermediate semi-finals and the 34-year-old says he's as hungry as he's ever been for more glory.
"I've long watched other teams do it, and talk about it, and I could never really imagine it. I always thought the county is always a bit more special, because there's a bigger surface area, and what-not," Cavanagh told The Irish News.
"But now I understand it. I told the guys before the Ulster final that it was possibly the biggest game I've ever played in my life. And it felt like that. It really meant that much, because from an early age, I've been lucky that I've won Ulsters and All-Irelands with Tyrone.
"I've never felt this before, this is uncharted territory, and boy it's sweet because it has just united generations of friends, families, community and it's beautiful."
Most Read Stories