Mullingar Shamrocks present On the Ball
January 12, 2018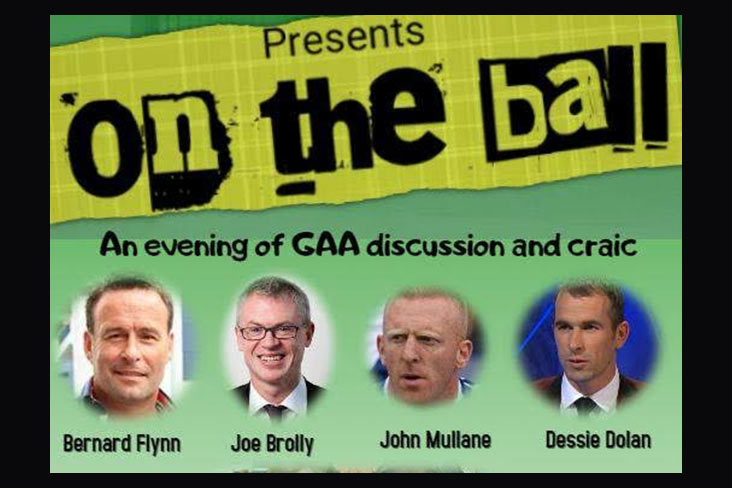 Mullingar Shamrocks GAA Club are providing the ideal forum for GAA people
The 2018 season is likely to be one of the most momentous in the GAA's history and Westmeath club Mullingar Shamrocks are On the Ball to prepare GAA people for what's in store. 
The new season will see the introduction of the Super 8 in the football championship, a development that will see one-quarter of the counties eliminated from the championship during the first week in June; the provincial hurling championships will be played as a round-robin series with the Munster championship increasing from four matches to 11.
The GAA will have a new Director-General, the minor championships will now be for players under-17 years of age, the under-21 football is no more and will now be limited to under-20s who are not members of their county senior panel. The month of April has been set-side for club competitions, the All-Ireland finals will be played in August and already fixture committees are starting to tear their hair out in frustration as the implications of the changes are beginning to emerge.  Will the National Leagues be totally devalued, particularly in hurling? Is Joe Brolly's idea of the GAA as a community enhancing organisation built on voluntary commitment and selflessness an outdated philosophy?
Mullingar Shamrocks GAA Club are providing the ideal forum for GAA people to discuss the implications of all this change.  On Saturday, January 20 at the Greville Arms Hotel, the club presents On the Ball, a night of GAA craic and discussion featuring Joe Brolly, Bernard Flynn, Dessie Dolan and John Mullane, four of the greatest corner-forwards in the GAA's history but also four of the most exciting and opinionated pundits in the business. Mullingar Shamrocks mightn't have a horse outside the Greville Arms Hotel on the night, but the club has Michael Duignan on stage controlling the discussion and issuing black, yellow or red cards as necessary.
And the club has Conor's Sketches starring Conor Moore supplying the voices and mannerisms of a wide cast of legends in their own minds.  If your favourite pundit is missing don't worry Conor will deputise and no-one will know the difference. Conor Moore - who is a proud Shamrocks clubman - is really that good.
A brilliant night's entertainment is in store. Doors Open at 8.00 pm. Admission costs €20, Tickets are selling fast and are available at the Greville Arms Hotel or from any committee member or club officer (Tel:086-8069007)  and are also now available to purchase online via the following link: https://mullingarshamrocks.clubifyapp.com/products.
Most Read Stories