Fennelly: breaking retirement news to Cody was difficult
January 12, 2018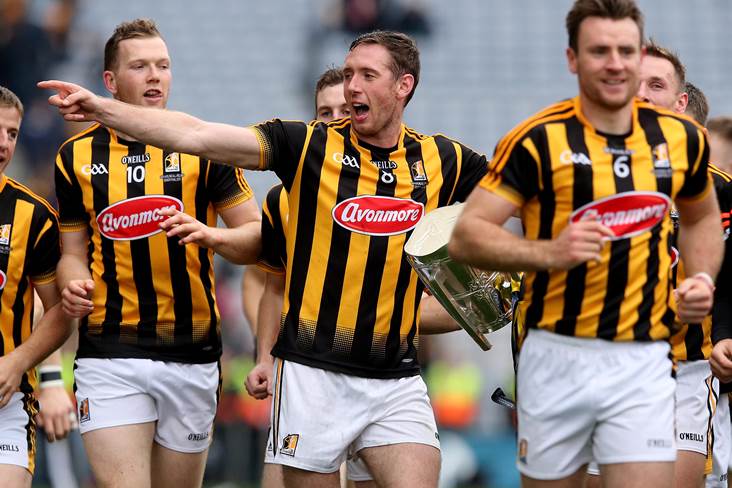 Kilkenny's Michael Fennelly celebrates with the Liam McCarthy Cup.
©INPHO/Ryan Byrne.
Michael Fennelly admits he found it difficult to tell Brian Cody he was retiring from Kilkenny duty.
The eight-time All-Ireland winning midfielder, who was diagnosed with arthritis as a 22-year-old, decided to call time on his glittering inter-county career a few days after Christmas after failing to recover from a knee injury he picked up last summer.
"I was very concerned, to be honest, about telling him. Even getting the words out and saying it was another thing," he told the Irish Daily Star at yesterday's launch of Peptalk's All-Ireland Games.
"You are nearly getting caught up in your words, but once I had it out there, I could relax and talk to him about the past, the future and the present; about different things.
"We had a good chat about stuff. It hasn't hit me yet, I suppose, I'd say it won't hit me until the league games come around.
"Even at that, I would have missed a lot of league games over the years, so it's championship time I'd say it'll really hit me in terms of missing out with Kilkenny."
Most Read Stories