Yellow sliotars could soon become the norm
November 20, 2017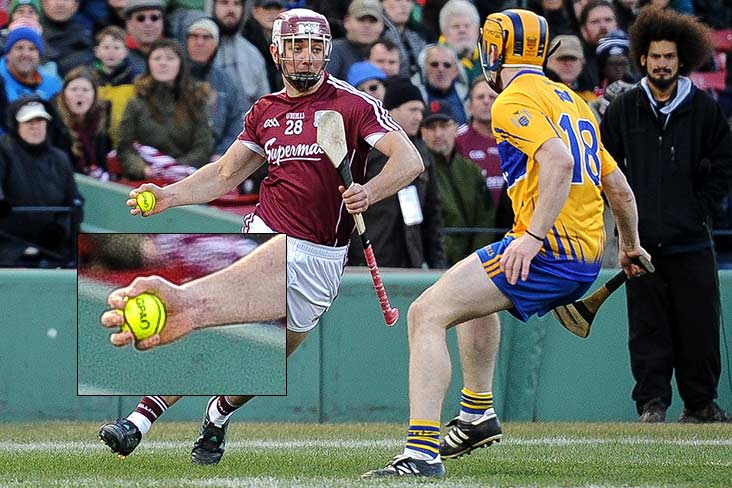 Galway's Shane Moloney keeps a firm grip on the yellow sliotar as Tony Kelly of Clare closes in during the Fenway Classic Final at Fenway Park
The luminous yellow sliotar used in yesterday's AIG Fenway Classic could soon replace the traditional white hurling ball.
According to the Irish Independent, the GAA is exploring the idea of standardising sliotars from next year that will have a microchip built into the core. And it's believed the standardised sliotar will be luminous yellow in colour.
The thinking behind the luminous yellow ball is to maximise visibility. It also features red stitching around the rims. The sliotar used in yesterday's three games in Boston were produced by PDMR Ltd from Kilkenny.
Most Read Stories