"It's a cultural thing in a lot of teams"
April 09, 2019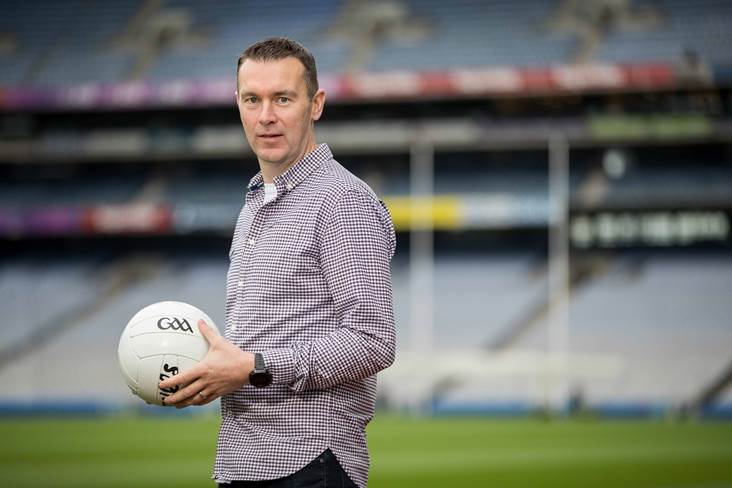 Oisin McConville.
©INPHO/Morgan Treacy.
Oisin McConville fears that online gambling has become part of GAA culture.
The Crossmaglen Rangers clubman, who is a trained addiction counsellor, was speaking at the launch of a new 'Wellbeing In Sport' partnership between Sport NI, the NIFL and Sporting Chance when he warned that gambling is sometimes part of the dressing-room culture:
"It's a cultural thing in a lot of teams," the former Armagh attacker is quoted in The Irish News. "A lot of the conversations on the WhatsApp groups revolve around who's even money at the weekend, or what's the best bet of the weekend.
"You don't see a lot of statistics around online gambling, but a study done in England amongst professional footballers and rugby players showed that people who play competitive sport are twice as likely to become compulsive gamblers. People who play competitive team sport are three times as likely to become compulsive gamblers.
"I see that in the GAA. The GAA guys, maybe they're not drinking for six or eight months of the year, they feel a little bit cocooned, they maybe have a little bit of time on their hands, they have a harmless bet at 14 – just like I did – and they think no more about it.
"All of a sudden, that can become an issue. Now, that's not the case for everybody, but the key here is to protect those who are gambling in a dangerous way. Players can turn to gambling and see it as a harmless pastime, and for a lot it is. But for some it becomes a serious issue."
Most Read Stories