Tragic Armagh footballer to be remembered in song
November 26, 2017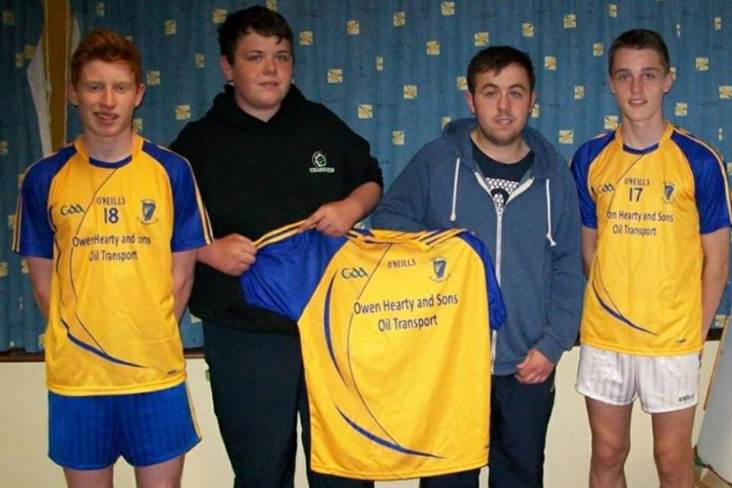 Brian 'Bob' Hearty presents a new set of jerseys to the Silverbridge Féile team in 2015.
A song paying tribute to a talented Armagh club footballer who lost his life in a car crash last month is set to be released.
Twenty-six-year-old Brian 'Bob' Hearty died in the early hours of October 29 after the car he was driving hit a wall on the Dundalk to Castleblayney Road at Rathmore, Kilkerley, Co. Louth. He was returning from a charity truck run in Crossmaglen.
The deceased played senior football with Silverbridge Harps and worked in the family business, Hearty Home Heating Fuels. Written by family friend Angela Reid in the days after his death, the song Truck Run To Heaven tells of his love of Gaelic football and trucks, and how he was always there "when a friend was in need".
All proceeds from the CD, which will be available from the Cross Square Hotel in Crossmaglen and local retailers, will go to charity.
Most Read Stories