McLean to challenge Donnelly for Antrim chair
November 16, 2017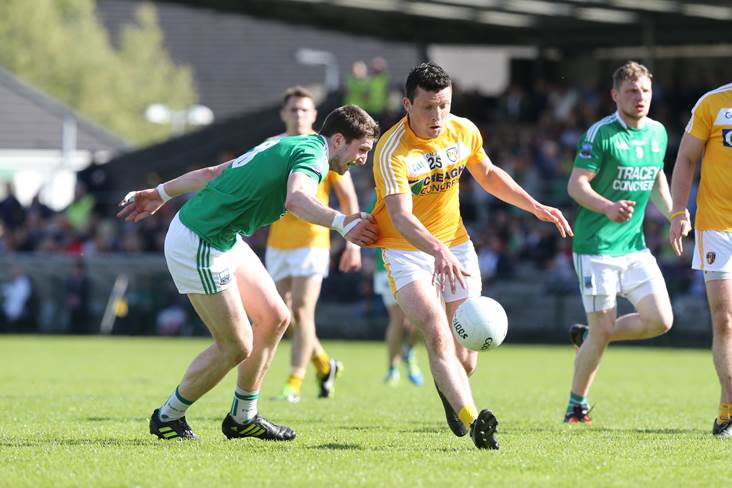 Antrim's Dermot McAleese and Eoin Donnelly of Fermanagh.
©INPHO/Presseye/Andrew Paton.
Former North Antrim Board chairman Jim McLean is set to challenge Collie Donnelly for his post as county board chairman.
The Dunloy clubman will allow his name to go forward for the post at the county convention in Dunsilly next month.
Donnelly (St John's), who represented the Saffron County in both hurling and football, was voted in as chairman two years ago after spearheading a 'coup' by the Saffron Vision group, which had effectively ousted the previous board after urging the county to "vote for change".
McLean, who is an Ulster Council delegate, says he wants the county's clubs to "take back control" as he prepares to go head-to-head with Donnelly on December 4th.
"I'd be more of the GAA upbringing and some of the things that happened wouldn't be lying to my heart," said McLean, who was referring to the Saffron Vision 'coup' of two years ago.
"The clubs should take back control of the county committee. There hasn't been enough communication coming out to the clubs to make them aware of all the things going on in Antrim at the minute."
Most Read Stories