Wait for a Connacht title 'far too long', says O'Donnell
June 18, 2016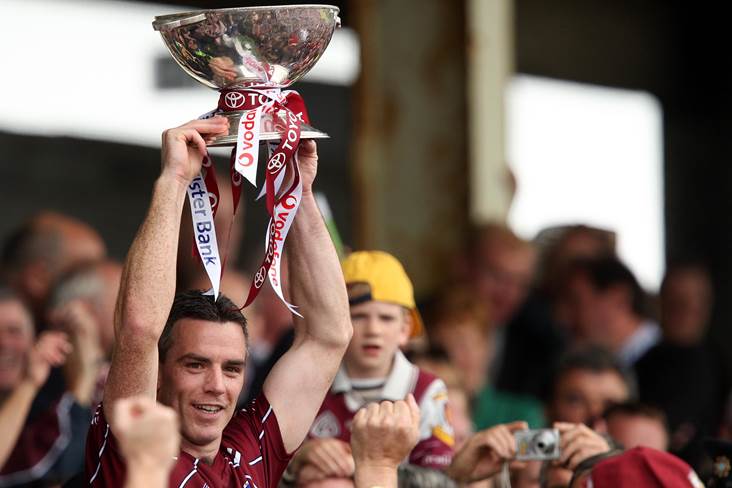 Padraig Joyce lifts the Nestor cup for Galway in 2008.
©INPHO/Cathal Noonan.
Galway's Gary O'Donnell has insisted that the county's eight-year wait for the JJ Nestor cup has been far too long.
Speaking ahead of this evening's Connacht SFC semi-final showdown with Mayo, a side that have been their chief tormentors out west since 2008, the Tribesmen's defender believes they're more than capable of dethroning the holders in Castlebar this evening.
"Standards and expectations would be high to be fair," O'Donnell told the Irish Independent. "When things aren't going well, people expect better and rightly so. Galway's been a real traditional county over the years with huge success. We haven't won a Connacht championship since '08, it's far, far too long.
"We're well aware of that but I think we've plenty of good footballers to make an impact on the Championship in any year.
"It's up to other teams to close the gap. Mayo have obviously been successful in Connacht.
"But I think other teams are maybe closing the gap and trying to improve. Roscommon have been successful this year, ourselves are pushing on as well, we're learning all the time, and even Sligo and Leitrim as well are competing in the divisions as well.
"So when you compare it to other provincial championships, I don't think it gets the credit it deserves because trying to call a winner this year is nearly the most difficult of all the championships bar Ulster."
Most Read Stories