O Flatharta pays tribute to retiring Meehan
January 06, 2011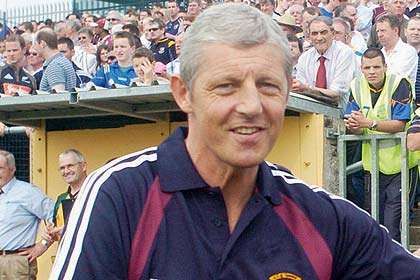 Tomas Ó Flatharta during his spell as Galway manager
New Galway boss Tomas O Flatharta has admitted that Declan Meehan's decision to retire from inter-county football after 14 years is a huge blow to the Tribesmen.
He said of the 1998 and 2001 All-Ireland winner: "Declan was a great servant to Galway football. It would a tough decision for him, but he recently had an operation on his shoulder and is facing into three or four months of rehab with it.
"He came to me the other night with his decision and I asked him to take some time and give it consideration, but he had his mind made up. I informed the players afterwards and it was tough for some of them to take.
"There were plenty of good things said about Declan and a great round of applause for him. He was a very committed player and will be a big loss."
Most Read Stories