A great feeling for Mackey
May 21, 2019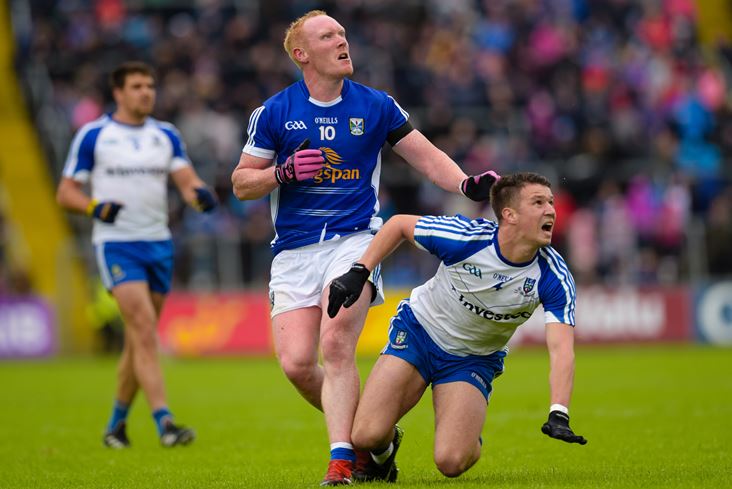 Cian Mackey of Cavan scores a point despite the tackle of Monaghan's Ryan Wylie
Cian Mackey was relieved to finally finish on the winning side against Monaghan in the championship.
The veteran attacker came off the bench at Breffni Park on Saturday night as Mickey Graham's men secured a wonderful victory over their off-form neighbours.
"It's a great feeling after all the years coming out on the wrong side against Monaghan, it is great to have that monkey off our back," he told The Irish Daily Mirror.
"It's a big chance for Cavan, going up and being ahead at half time and not letting it slip away. In the league, we let a few games slip away but that stood to us a lot and made us conscious that we must do something different and it worked out."
Most Read Stories