Video: Fitzgibbon Magic!
February 11, 2019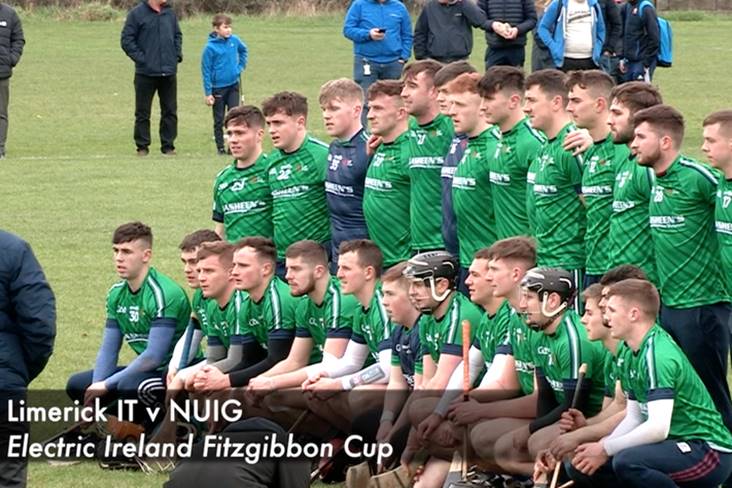 The Limerick IT players line-up for a team photograph before the Fitzgibbon Cup quarter-final clash against NUIG.
So much skill, passion and commitment in one video from one game! See a music montage from Limerick IT vs NUIG in the Electric Ireland Fitzgibbon Cup quarter-finals.
'The players running through the crowd to get onto the pitch for the start of the game is classic Fitzgibbon', says HE GAA videographer Jerome Quinn. 'This is the great game of hurling at its purest, on a Thursday afternoon on a college pitch, with amazing scores, high catches and serious drama right at the end'.
The Electric Ireland Fitzgibbon Cup semi-finals are on Tuesday and Thursday of this week.
Video by Jerome Quinn Media for HE GAA.
Most Read Stories