McEntee happy to weather Armagh storm
February 11, 2019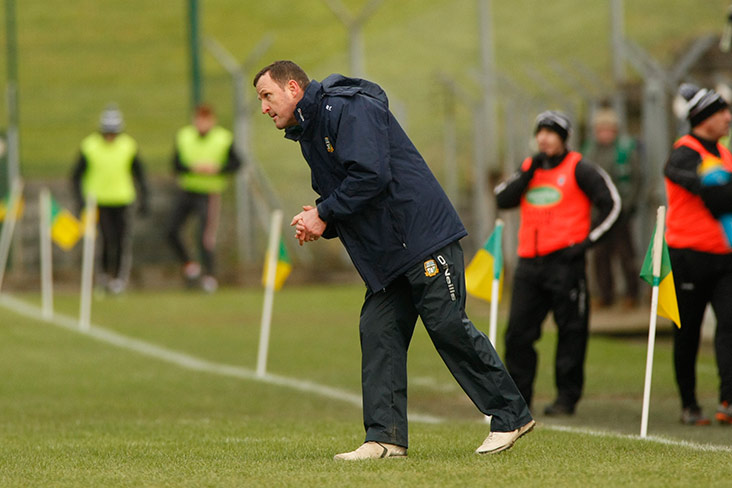 Meath manager Andy McEntee
Meath's refusal to panic in the face of a second half fightback by Armagh was the most pleasing aspect of their six-point win which sent them to the top of Division 2 of the Allianz Football League on score difference.
After letting victory slip against Donegal last weekend, the Royals were clearly determined not to let it happen again.
"It was in everyone's mind that we coughed up a lead in Donegal last week so it was very important that we responded here," manager Andy McEntee told the Irish Examiner.
"The players sorted it out on the pitch themselves. It was totally out of my control or the management team, the players have to take control of it out on the pitch and they did that. They changed the pattern of play, they slowed the game down, they waited for the right opportunity to attack and in that regard I would have to give them a lot of credit.
"A nine-point lead is nine points, but we were under no illusions of the task that awaited us after the break.
"The second half was a reverse of the first and Armagh improved their game, they tackled an awful lot better, they turned us over much more. We were a bit disappointed with our play in the opening 20 minutes of the half, but when we got to grips with it and started using the ball a little bit better and wiser we finished the game quite well."
Most Read Stories