Triple-header of Ladies semi-final action confirmed for Dr Hyde Park
August 15, 2018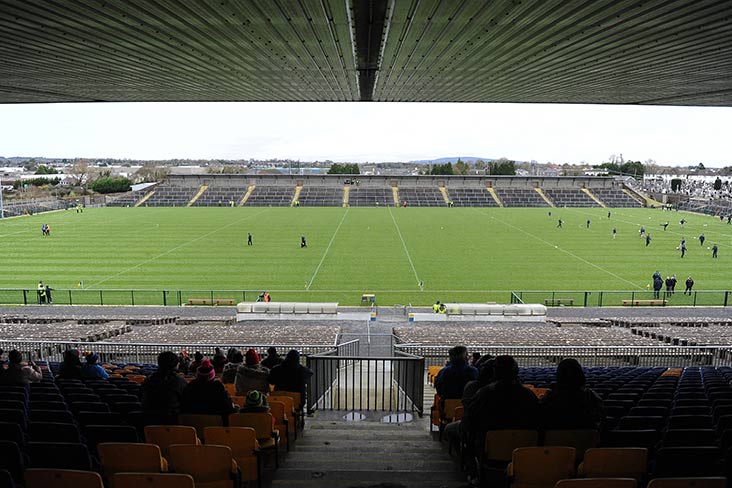 Hyde Park, Roscommon.
All roads will lead to Dr Hyde Park on Saturday week for a triple header of All-Ireland Ladies intermediate and senior championship semi-final action.
The LGFA have confirmed that the Roscommon venue will stage the hosts' last four intermediate clash with Meath (1pm), followed by the senior meetings of Cork v Donegal and Dublin v Galway which will throw-in at 2.45 and 4.30 respectively. Official championship sponsors TG4 will televise all three games.
The other intermediate championship semi-final between Tyrone and Sligo has been fixed for Ballyshannon this Saturday at 4pm.
Here's all the fixture details for the forthcoming All-Ireland Ladies junior, intermediate and senior championship semi-finals, along with the All-Ireland intermediate and senior relegation finals:
Saturday 18 August
 
TG4 All Ireland Intermediate Semi Final- ET if Necessary
Tyrone v Sligo, 4.00pm, Fr. Tierney Park, Ballyshannon, Co Donegal
 
TG4 All Ireland Intermediate Championship - Relegation Final - Result on the day 
Fermanagh v Longford, 1.00pm, Ballymachugh, Cavan  
 
 
Sunday 19 August
TG4 All Ireland Senior Championship - Relegation Final- Result on the Day
Cavan v Tipperary, 1.00pm, Dolan Park, Virginia, Cavan
 
 
Saturday 25 August - Live on TG4
 
TG4 All Ireland Intermediate and Senior Semi Finals - ET if Necessary
IFC: Meath v Roscommon, 1.00pm, Dr Hyde Park, Roscommon
SFC: Cork v Donegal, 2.45pm, Dr Hyde Park, Roscommon
SFC: Dublin v Galway, 4.30pm, Dr Hyde Park, Roscommon
 
 
Sunday 26 August
 
TG4 All Ireland Junior Semi Finals - ET if Necessary
Limerick v London, 12.30pm, Mallow, Cork 
Derry v Louth, 1.00pm, Aghaloo O'Neills, Aughnacloy, Tyrone
Most Read Stories