McDonnell relieved after Ruislip win
June 14, 2018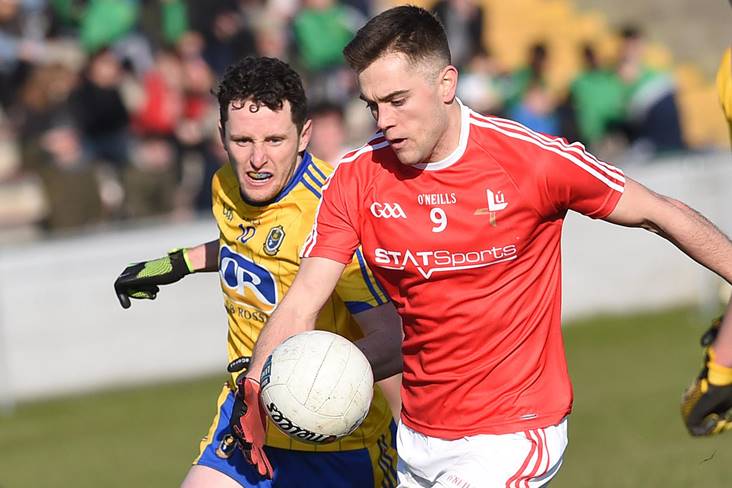 Louth's Andy McDonnell has Ciarain Murtagh of Roscommon for company. Pic A. Kinahan
Louth captain Andy McDonnell was relieved that the Wee County managed to get a championship win on the board against London on Sunday.
The Wee County roared to an impressive 2-26 to 1-19 Round One Qualifier victory over the Exiles, bringing their frustrating eight-game losing streak in league and championship to an end.
"It's been tough all year and it is hard when you go training. I know only one team can win a game at the end of the day and it is tough that all the work you do doesn't mean you are going to reap the rewards," the Newtown Blues ace told The Argus.
"I'd probably say it's more of a relief to get a win, if I'm honest. We enjoyed it in the dressing room. Pete spoke quite well after it and we'll be ready for the next game, but happy too to get the win.
"We have a small panel, everyone knows that - 24-25 lads there at the minute - but I'm confident of their ability to be called upon. 2-26 is great scoring, it is a positive, but maybe you look at the other end, if you are one of them people that likes the defensive side of the game, we conceded 1-19 and we probably will need to smarten up in our defence the next day."
Most Read Stories