GMIT give walkover to Galway
January 18, 2017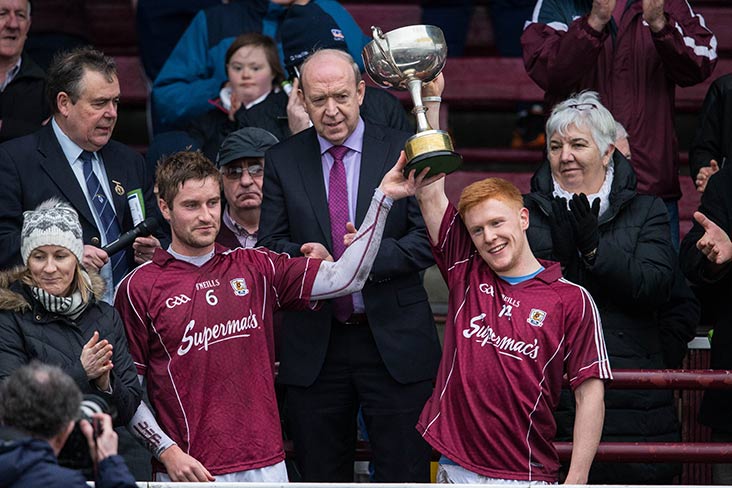 Galway joint captains Gary O'Donnell and Adrian Varley lift the FBD League silverware.
GMIT have given a walkover to Galway in the final round of the Connacht senior football league.
The game which was brought forward from Sunday to Friday and scheduled to take place at the Loughgeorge Training Centre will not now go ahead.
The Galway students were beaten by a combined total of 58 points in their first two fixtures against Leitrim (5-20 to 2-10) and most recently Sligo (5-25 to 0-1).
GMIT's decision to give the Tribesmen a walkover comes a day after provincial council secretary John Prenty revealed that he will recommend the removal of college teams from Connacht's January competition.
Most Read Stories