GAA stadium shortcomings to scupper Ireland's Rugby World Cup bid?
October 31, 2017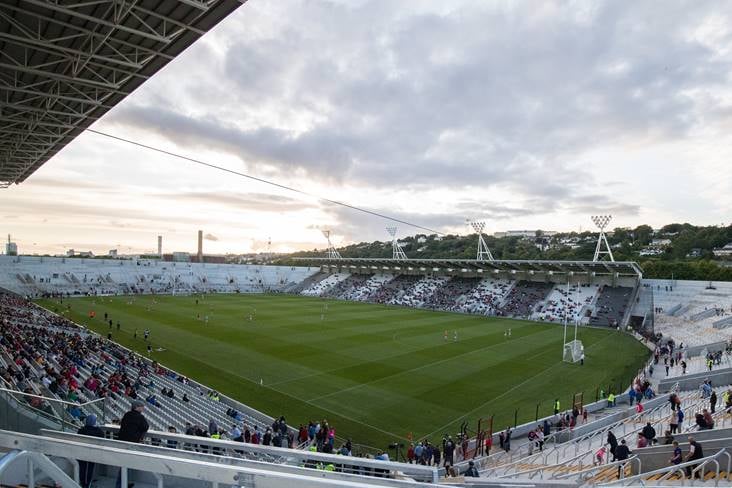 The newly redeveloped Pairc Ui Chaoimh
Ireland's 2023 World Cup bid is in trouble as three of the GAA stadiums involved are currently not up to the required standard to host the tournament.
Ireland's all-island bid was today rated weakest of the three in the critical area of stadium infrastructure and "flagged as a risk" by World Rugby's technical review group, with South Africa moving into the driving seat.
Followig a deep technical appraisal of all three bids, World Rugby have selected South Africa as their preferred candidate, with France second and Ireland last. The Rugby World Cup board will recommend South Africa as RWC 2023 hosts, with a vote taking place on November 15th to select the winning nation.
Widely regarded prior to today as the most likely nation to host the competition in six years' time, our bid has been dealt a potentially fatal body blow after the technical review group gave a negative verdict on Pearse Stadium, Fitzgerald Stadium and the newly-rebuilt Pairc Ui Chaoimh, noting that they require a great deal of work to bring them up to Rugby World Cup standard, while it was also noted that Casement Park is still subject to a planning approval:
"The amount of upgrade work required introduces complexity and therefore a significant risk factor that is not is not inherent in the other two bids. Pairc Ui Chaoimh, Pearse Stadium and Fitzgerald Stadium require a significant level of overlay which is flagged as a risk, given the amount of work required to bring these venues up to RWC standard.
"Casement Park is scheduled for redevelopment by 2020 and will also require a significant level of overlay. At time of writing, we understand that this venue is still subject to final planning approval.
"All but two of the venues require significant levels of upgrade and / or installation of technology and telecoms infrastructure. Telecommunications diversity needs to be added at all but two venues."
Most Read Stories