Watch: Diarmuid Lyng on the Gaelic Voices for Change campaign
December 05, 2017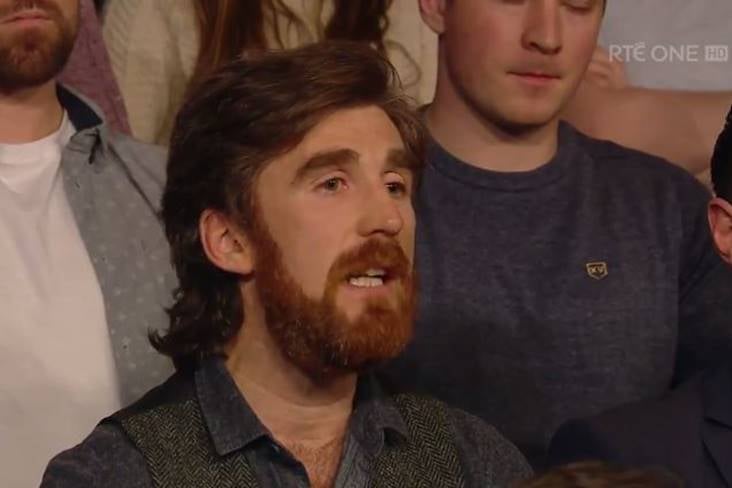 Diarmuid Lyng speaks on RTE's Claire Byrne Live.
GAA stars Diarmuid Lyng, Eamon Fennell and Jane Adams were guests on RTE's Claire Byrne Live last night to explain why over 250 inter-county GAA players are going to sleep rough in solidarity with Ireland's homeless.
They were speaking on behalf of Gaelic Voices for Change which is a voluntary group of past and present inter-county GAA players who, supported by the Gaelic Players Association (GPA) and Women's Gaelic Players Association (WGPA), have come together to form 'Gaelic Voices for Change', a community action initiative that shines a light on important social issues.
Their initial focus is on the escalating housing and homeless crisis. 
On December 16, they are planning a solidarity sleep-out in 11 towns and cities: Dublin, Galway, Cork, Limerick, New York, Belfast, Carlow, Naas, Portlaoise (Dec 15), Sligo, and Wexford.
Their aim is to generate solidarity, funds, awareness, and action.
All funds raised will go to registered charities including the Peter McVerry Trust, the Simon Communities, Focus Ireland, DePaul Ireland, the Capuchin Day Centre, Cope Galway, the Welcome Organisation and Thomand House. 
Visit www.gaelicvoicesforchange.com to find out more.
Most Read Stories