Fitzgerald sets out goals
December 20, 2017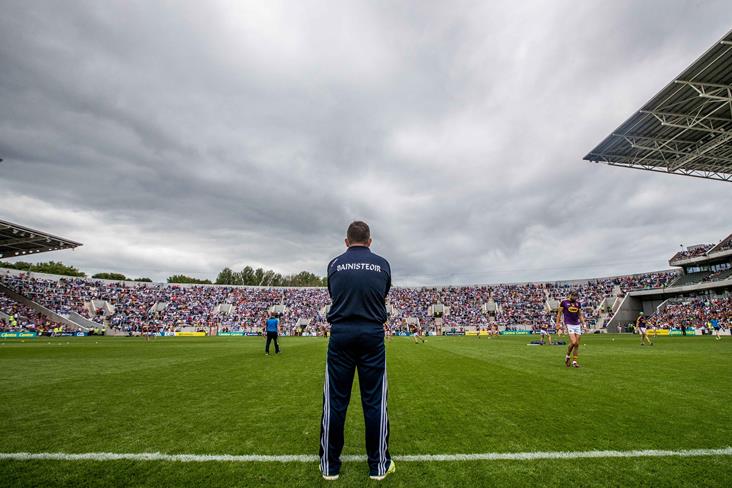 Wexford manager Davy Fitzgerald ahead of the All-Ireland SHC quarter-final against Waterford
Wexford manager Davy Fitzgerald has two major targets for the coming year.
Fitzgerald has been busy working away preparing his squad for the new season and he has revealed that there are two main goals for 2018.
The first is to retain their status in NHL Division 1A, which will see them pitted against the top teams in the country, following their promotion from 1B earlier this year.
The second goal is to improve their status in the Leinster championship and possibly reach a provincial final.
"In my head, I would love us to stay in Division 1A. That would be massive. Then you would like to get one of the three spots in Leinster," Fitzgerald told the Wexford People.
"You must have that as a goal. If you get into one of those three spots, you are there or thereabouts for quarterfinal day, you aren't too far away. They are two things I've said to myself I would love to do.
"We will try everything to do that. If you are managing to do those things I've just said, then you are in with a chance of winning stuff. Let's do the simple things first and see after that what happens. I'm not building castles in the sky because there is no point. I just don't believe in saying we are going to win Leinster and to win the All-Ireland.
"I think that is a load of rubbish, I don't think you can do that we just take it game by game. We have a savage Leinster championship next year, we have Dublin first, Offaly second, Galway then, and the mother of all battles with Kilkenny."
Most Read Stories