Promotion very much on Kelly's mind
March 07, 2018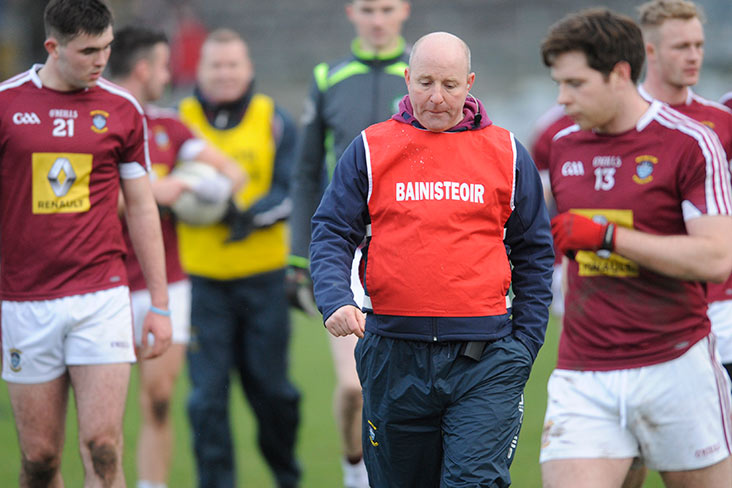 Westmeath manager Colin Kelly
Westmeath manager Colin Kelly believes that Sunday's clash against Fermanagh will go a long way to determine whether or not they will gain promotion.
Currently in fourth place in Division Three, the Midlanders could be above Fermanagh come Sunday evening should they get a favourable result.
This is not lost on Kelly who stressed to the Westmeath Independent that they are still very much focused on gaining promotion to Division Two.
"I'm really pleased with the way things are going for us so far in this league campaign," stated Kelly. "The lads have been working very hard and from a manager's perspective that's all you can ask for.
"I mentioned it before, but I think it's worth repeating it once again that this division is a very competitive league. If you look at the top four counties in the division, there's very little separating us all. I wouldn't be surprised if it goes right down to the last round of fixtures to determine what teams get promoted."
Most Read Stories