Devane keen to address 'flawed' fixtures structure
December 21, 2018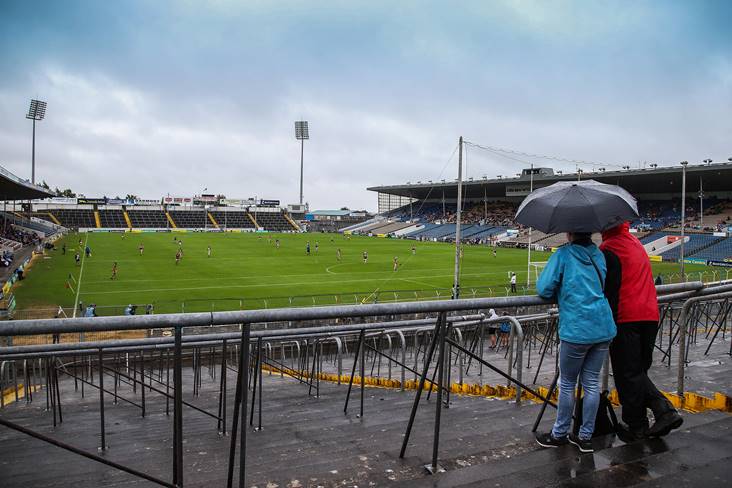 Fans watch the minor game prior to the All-Ireland SHC quarter-final clash between Kilkenny and Limerick at Semple Stadium, Thurles.
©INPHO/Tommy Dickson.
Tipperary chairman John Devane is adamant that the issue of fixtures will be addressed in the coming year.
Speaking to delegates at the county convention on Monday, the Tipperary Star reports that Devane was in no doubt that there are issues with the current championship structure in the county.
"There is no doubt our fixtures structure is seriously flawed. Maybe there is no simple solution to it, but I'm convinced that with teams playing in a championship that they are competitive in, playing in a set format, we can get a system that will be of benefit to all.
"Now I hear a lot about the inter-county scene taking over the prime summer months and leaving the clubs on the fringes, but before this new round robin format was even considered we in Tipperary had a championship with too many teams playing an uneven and irregular number of games, leading to mismatches and mediocrity," said Devane.
"If many clubs survived at senior or intermediate level it was seen as ok, but it's not. We in Tipperary have fallen behind our competitors in many ways and if there's one motivation for me in my role it's to try and provide a proper structure to our competitions.
"I know that many people will not agree with my views and I can accept the will of the majority. But please make the decisions based on fact and what is right, not what's best for me and my club right now."
Most Read Stories