Taylor looks ahead
March 06, 2019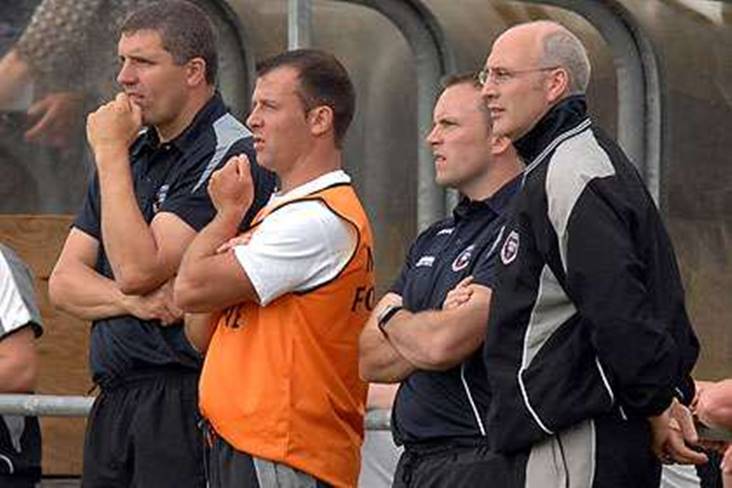 Sligo manager Paul Taylor (wearing Maor Foirne bib).
Sligo manager Paul Taylor believes that taking a step back could be the way forward for his young charges.
The Yeats County will ply their trade in FL4 next year after their relegation was confirmed following their defeat to Westmeath last Sunday.
Despite the fact they are two rounds of the NFL to go, Taylor is already looking ahead to next year and continuing the rebuilding process.
The former Sligo player points to the fact that many counties that have gone down to division four have bounced back up and even gained promotion to division two.
"Some of them are coming back and they are coming back to Division Three and going up to Division Two straight away so it's obviously disappointing but maybe we need to take a step back to take a couple of steps forward and that's the way it looks at the moment so I mean it's a difficult time but at the same time I thought there was a super effort from the lads," Taylor told the Sligo Champion.
He added: "Look, it's disappointing. Disappointing for the players but as I said that division three, division four thing maybe we need to take a step back to take a step forward again and that's exactly what's happening."
Most Read Stories