"We need to wipe away the county boundaries in several counties"
September 06, 2018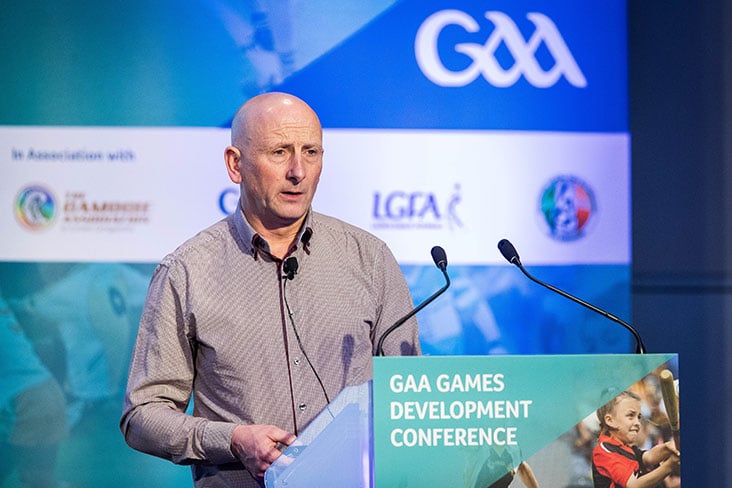 National Hurling Development Manager Martin Fogarty
Martin Fogarty believes that weaker counties should amalgamate their club hurling championships.
With the club game struggling in more counties than it is thriving in, the GAA's National Hurling Development Manager is confident that the removal of county boundaries in certain cases would promote competitiveness and raise standards:
"I think that long-term we need to wipe away the county boundaries in several counties and just devise new regions where you would have ten or twelve club teams and make meaningful championships," the Kilkenny man told gaa.ie.
"So, a player can say, 'Right, there's twelve teams in this championship, it's going to take a bit of winning'. Then you're not waking up in February in March saying to yourself we might have just one or two matches in August and that's the championship.
"You take Sligo, Roscommon, Leitrim, Longford - counties or even parts of counties that are geographically close. You could get 20 clubs and make an intermediate and senior championship of ten clubs each where you'd have at least six matches to win a championship.
"I think then it would be attractive for players to play the game and it would be attractive for guys to be over teams.
"Or even if you take Carlow, I think they have four senior hurling clubs. And I think there's five or six in Wicklow. Now if you joined the two of them together for a start, look at the Championship you'd have."
Most Read Stories