Mistakes cost us, says Irish captain O'Shea
November 18, 2017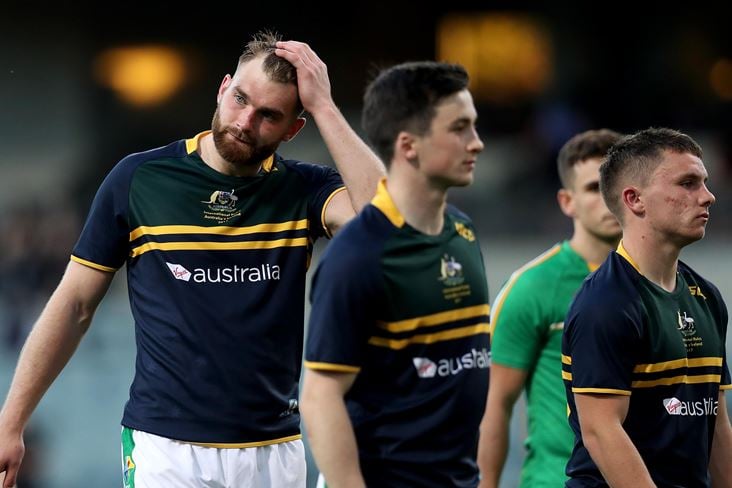 Ireland's Aidan O'Shea after the second test at the Domain Stadium in Perth
Irish captain Aidan O'Shea doesn't subscribe to the theory that fatigue was a factor in their IRS second test defeat to Australia in Perth this morning.
The hosts finished strongly to wipe out the visitors' 13-point half-time advantage and get their hands on the Cormac McAnallen Cup.
"I think it was more that we started to rush things, we lost our shape a bit," the Mayo man commented to The Irish Examiner.
"Things that were working well for us, getting bodies around the breaking ball, getting our fielders in the right positions and move the ball, we were trying to force things.
"I don't think it was fatigue, I think we were so anxious to get back the lead. There were seven minutes left and we kicked a couple of balls away that we didn't need to. I don't think it was fatigue - we just got a bit anxious and started to make mistakes."
Despite the disappointment of defeat, captaining his country was an experience that will live long in the memory of the Breaffy clubman.
"I really enjoyed today. It's well documented the upset that we had coming into the first game and that really held us back.
"Having 23 players today and the right focus going into the weekend today was a really good game and I think people can appreciate the quality that was out there today. Look, I really enjoyed coming against those boys.
"They're serious, serious athletes and I think they enjoyed it as much as we did."
Most Read Stories