Comment: odds stacked against Offaly ever winning an All-Ireland again
November 14, 2018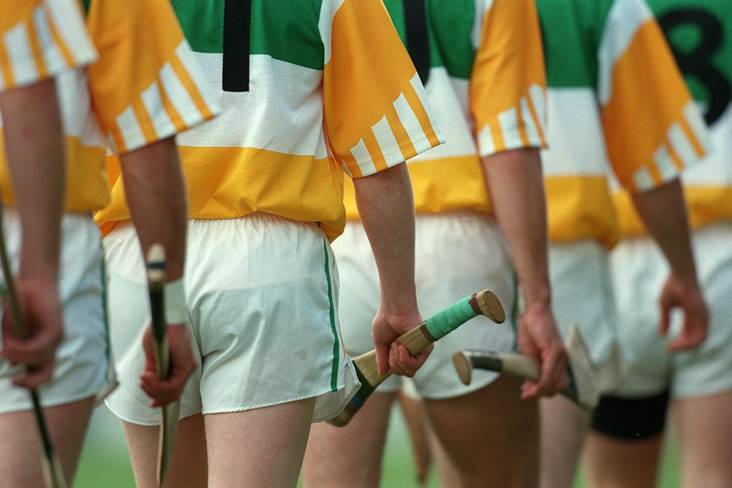 Offaly players carry their hurls before the 1998 All-Ireland SHC semi-final second replay against Clare at Croke Park. ©INPHO/Patrick Bolger.
Sad to say, but the chances of Offaly reclaiming the glory days of the 1970s, '80s and '90s in the coming years are slim and none.
From 1960, when they won the first of their 10 Leinster senior football titles to 2000, when they last appeared in an All-Ireland senior hurling final, the Faithful County enjoyed a remarkable run of success in both codes. Other small counties marvelled at their ability to take on the big boys and win. Between 1971 and '98, Offaly lifted the Sam Maguire three times and the Liam MacCarthy four times. They also won All Stars in every position in both football and hurling, an achievement matched only by Galway.
Punching above their weight, Offaly were the ultimate underdog. They produced some of the finest footballers and hurlers the GAA has ever seen, and one of the greatest moments in Irish sport when Seamus Darby's unforgettable late goal shattered Kerry's five-in-a-row dreams in 1982.
But since the turn of the millennium, Offaly GAA has fallen on hard times. The conveyor belt of talent has dried up and their supporters, who were once spoiled by success, have accepted mediocracy. Winning Leinster and All-Ireland titles seems a million miles away right now.
Offaly's demise can be attributed to a number of factors. With a population of 78,000 and just 44 GAA clubs, they are at a major disadvantage to many other counties. Granted, this wasn't a factor when they were successful, but the decline of the traditional large Irish families has hit them especially hard. Every successful Offaly team had at least one set of brothers or cousins, whether it was the Dooley's, Connor's, Lowry's, Whelahan's, Fitzgerald's, Coughlan's, Pilkington's or Corrigan's.
The demise of peat production at Bord na Mona, who were huge employers in the midlands for generations and ironically have the naming rights to O'Connor Park, the rise in popularity of soccer and rugby, and emigration haven't helped either. Others blame the Celtic Tiger for turning players soft, while there may also have been an element of Offaly taking their eye off the ball with regard to bringing the next generation of footballers and hurlers through.
Monaghan proved this year that it's still possible for counties with small populations to compete with the best. Offaly remains a fiercely proud GAA county and is now home to two of the best facilities in the country in O'Connor Park and Faithful Fields. They say success comes in cycles, but when you see how far ahead the Dublin's of this world are in terms of both playing and financial resources, the odds are stacked heavily against Offaly becoming a GAA power once again.
Most Read Stories