Watch: Halloween fireworks proved a major distraction at U15 game
November 04, 2018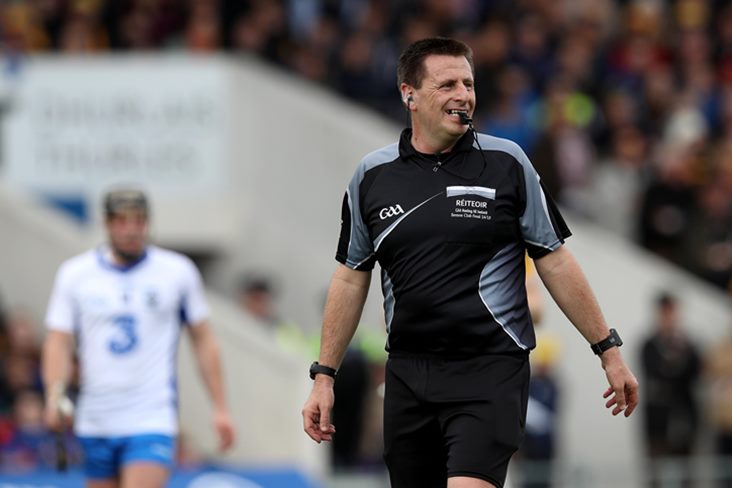 Offaly referee Brian Gavin
Four-time All-Ireland hurling final referee Brian Gavin has criticised Offaly GAA for scheduling an U15 football championship game for Halloween night.
Gavin posted a video on Twitter showing fireworks being set off in the background as his club Clara and St Manchan Gaels faced off in the floodlit fixture at O'Brien Park in Tullamore. He questioned why the game couldn't have been played on Tuesday or Thursday night instead and noted how it was difficult for the players to hear the referee's whistle.
St Manchan Gaels went on to win the quarter-final after extra-time.
Most Read Stories