Harte: it's a good standalone victory
March 17, 2019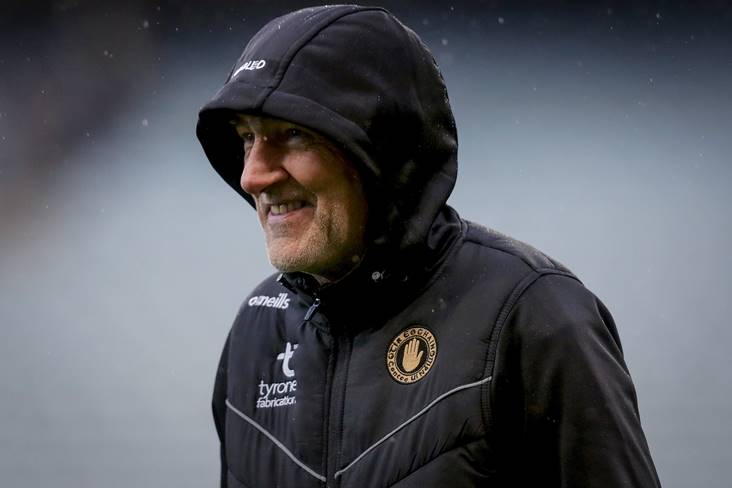 Tyrone manager Mickey Harte. ©INPHO/Oisin Keniry.
Mickey Harte was, understandably, delighted with his team's win over Dublin in Croke Park last night but he wasn't getting carried away.
Speaking to eirSport shortly after the final whistle, the long-serving manager stated: "It's always good to win in Croke Park and I suppose it's always good to win against a team like Dublin.
"We understand it's the National League and they haven't been firing on all cylinders to date but we'll still take the joy out of a win here tonight."
He added: "You can't make any great judgements on a game like this. We look at the way Dublin approached the league this year, they didn't seem to be all that excited about it.
"They have enough league titles to be happy with. I dare say that after another All-Ireland, to be a fifth record breaking one, I'd say that's where their total focus is on.
"So, we can't be getting carried away with this. It's a good victory on the night, it's a good standalone victory but I don't think it tells an awful lot about the rest of the year."
Most Read Stories