O'Sullivan steps down as Cork selector
January 05, 2019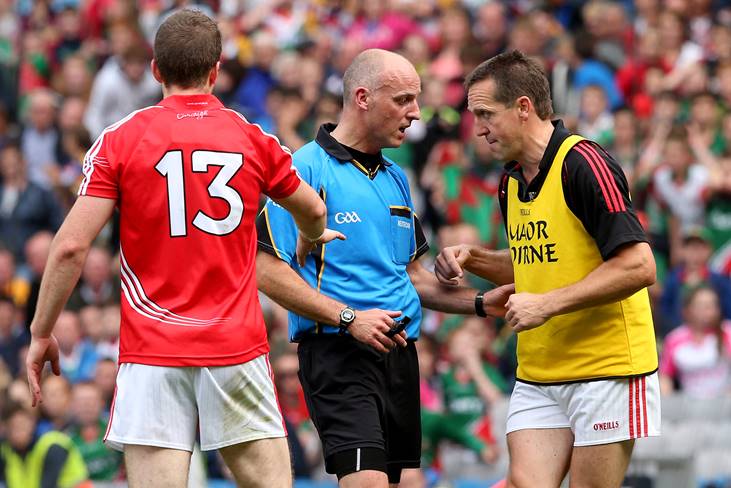 Cork selector Ciaran O'Sullivan and Colm O'Neill speak with referee Cormac Reilly during the 2014 All-Ireland SFC quarter-final against Mayo
Cork football manager Ronan McCarthy is on the lookout for a new selector following Ciaran O'Sullivan's decision to step down.
The former Cork captain, who won five Munster SFC medals and played in two All-Ireland finals during an inter-county career that spanned from 1992 to 2005, has stepped away due to work commitments.
"I would like to thank Ronan McCarthy for the opportunity and I would like to wish the players and management all the best for the year ahead," O'Sullivan said.
Manager McCarthy commented: "I would like to thank Ciaran sincerely for his immense contribution to Cork football as a player and in more recent years as a selector.
"Ciaran has always demonstrated an enormous passion for Cork football illustrated in the huge personal sacrifice he has made to his family and business commitments. I would like to wish Ciaran and his family all the best in the future and I am sure we will see Ciaran involved again in Cork teams in the years to come."
Most Read Stories