O'Neill optimistic Rebels can upset the odds
June 20, 2019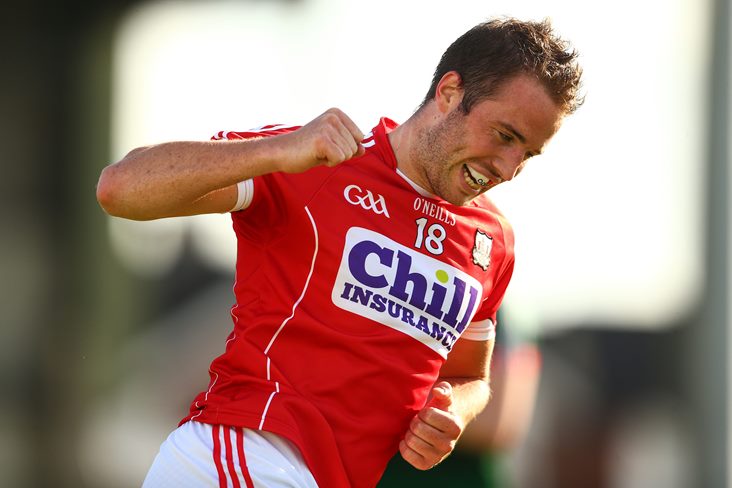 Colm O'Neill celebrates a point for Cork
Colm O'Neill says Cork must "go for the jugular" against Kerry in this Saturday's Munster senior football championship final.
At 11/2, the Rebels are rank outsiders to end the Kingdom's reign in the southern province and O'Neill, who was forced into early retirement last year due to injury, is optimistic ahead of the Pairc Ui Chaoimh showdown.
"I haven't been involved since last year, but I'd be a bit more confident this year," O'Neill is quoted saying by The Irish Times.
"I was at the Limerick match, and I think the way Cork played, they were feeling sharp, they didn't sit back the way they had done in a couple league matches, they actually went after Limerick. If you sit back and draw Kerry onto you, with the forwards they have they're going to punish you, so I'd hope that they go after Kerry, go for the jugular.
"I think Cork have a stronger panel as well this year, I'm still friends with a good few of the lads on the panel, training has been going well and they've had some good results in challenge games. I'm not sure how convincing Kerry were against Clare either.
He added: "Look, both teams are kind of unknown in that we're not too sure how good we were against Limerick and not sure how good Kerry were against Clare. You couldn't say definitely either that we're going to have a right crack off this, but you'd be just hopeful."
Most Read Stories