No rush on Carlow management decision
June 12, 2019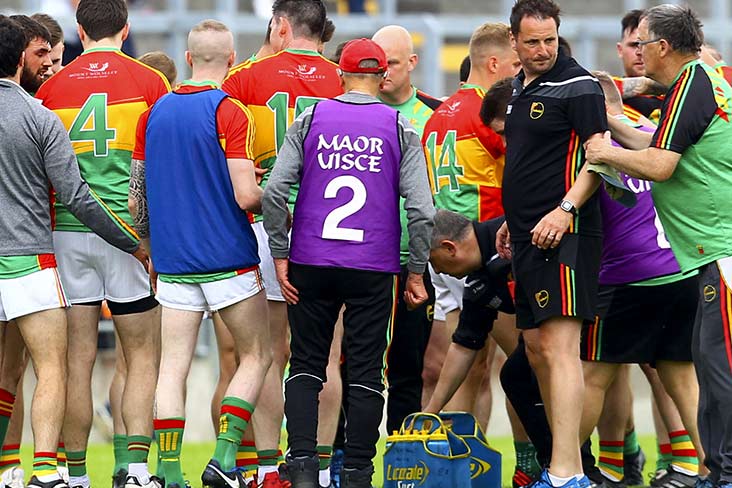 Carlow coach Steven Poacher
The Carlow senior football management will not be rushing into any decisions on their future.
Their campaign came to an end last weekend when Longford ran out comfortable winners in the All-Ireland SFC qualifiers.
The year ended on a low ebb with manager Turlough O'Brien and coach Steven Poacher handed lengthy suspensions during the duration of their championship run.
However, when speaking to the Carlow Nationalist, both selector Tom Wogan and Poacher stated that there was no rush on making a decision over their future.
"We are not making any rash calls. We will go home and think about it," said Wogan.
Poacher added: "If I knew the future I'd be a millionaire. That is the key. Who knows? I have had one of the most enjoyable coaching journeys I have ever been on. I have met some fantastic people and made some fantastic friends in Carlow."
Most Read Stories