Pics: Cork's double All-Ireland champions were in Crumlin Children's Hospital
September 10, 2018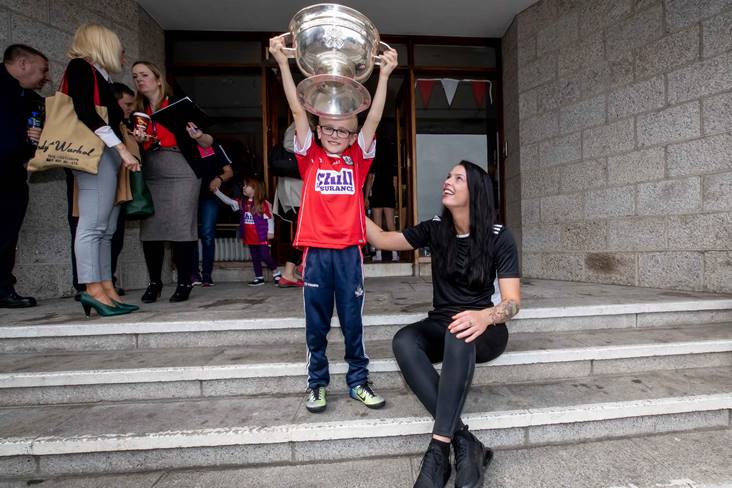 Aisling Thompson with 8-year-old Jack O'Brien from Liscarroll, Co. Cork during the Cork senior and intermediate camogie teams' visit to Our Lady's Children's Hospital, Crumlin. ©INPHO/Morgan Treacy.
Cork's double All-Ireland camogie champions were in Crumlin Children's Hospital this morning.
After their senior and intermediate successes at Croke Park yesterday, the Cork players took time out to make the All-Ireland champions' traditional trip to Our Lady's hospital before setting off on their journey back to the Rebel County for a well deserved homecoming.
Pics by Inpho's Morgan Treacy.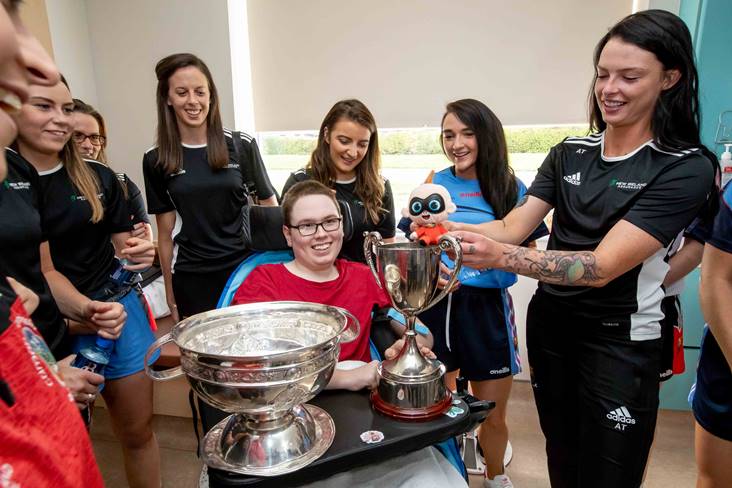 Cork players with 15-year-old Jack Cashman from Mitchelstown, Co. Cork.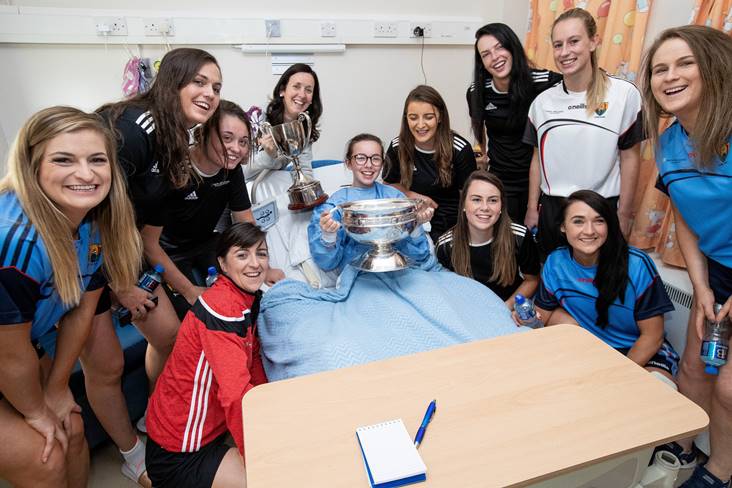 The Cork team with Sarah McLoughlin, aged 11, from Co. Donegal.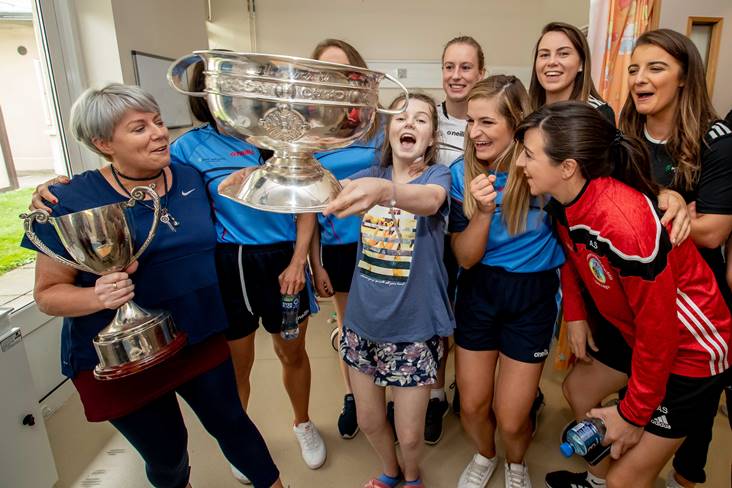 14-year-old Sally Fox from Shannon, Co. Clare raises the O'Duffy Cup.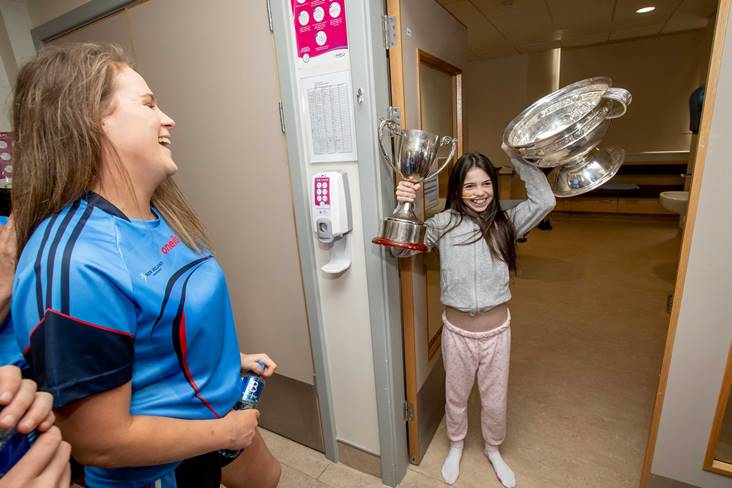 13-year-old Lilly Walsh from Tipperary lifts the O'Duffy and McGrath Cups.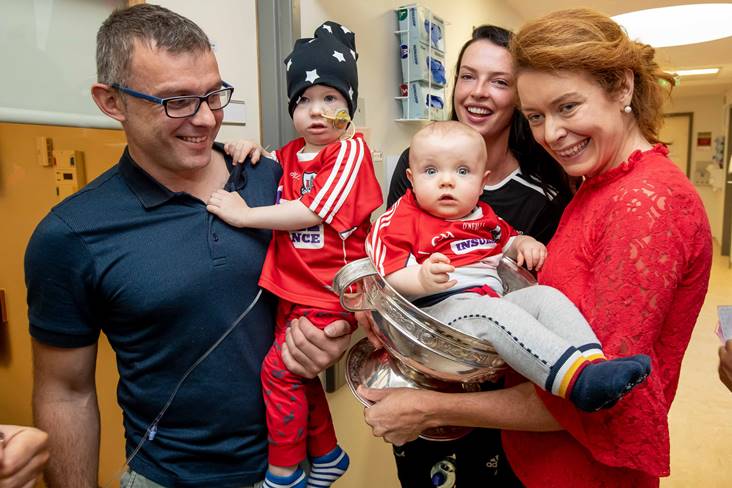 Niall and Mairead with Barra (aged 2) and 8-month-old Rua Buckley meet Aisling Thompson.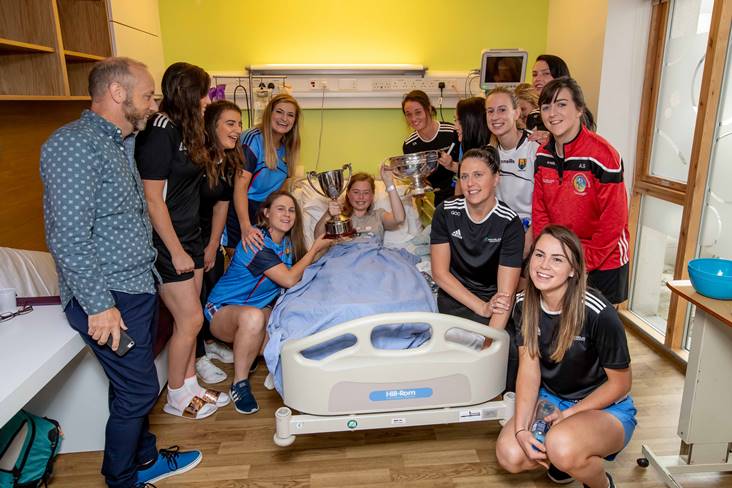 Cork players meet Cliodhna Barrett Murphy.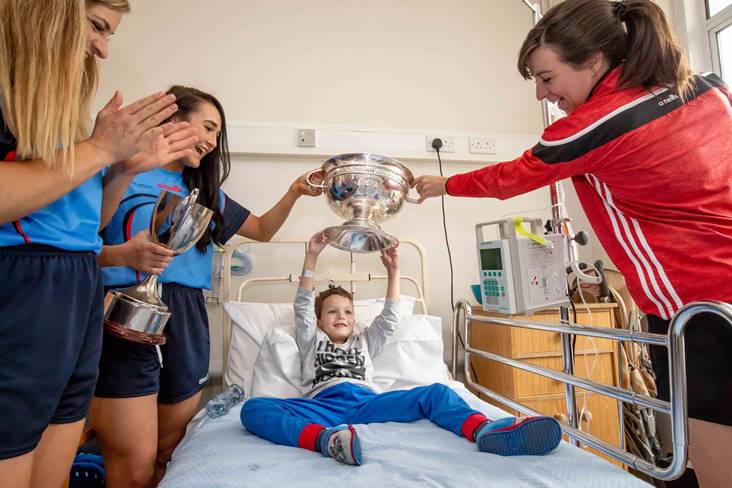 Niamh Ni Chaoimh and Aileen Sheehan with 6-year-old Morgan Boylan from Aughrim, Co. Wicklow.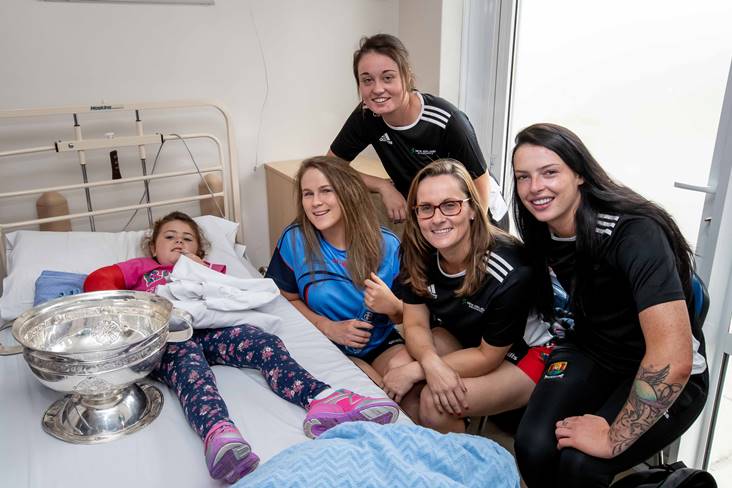 Chloe Sigerson, Caoimhe McCarthy, Aoife Murray and Aisling Thompson with 6-year-old Holly Hobbs.
Most Read Stories