O'Hara lets fly at Connacht Council
November 07, 2018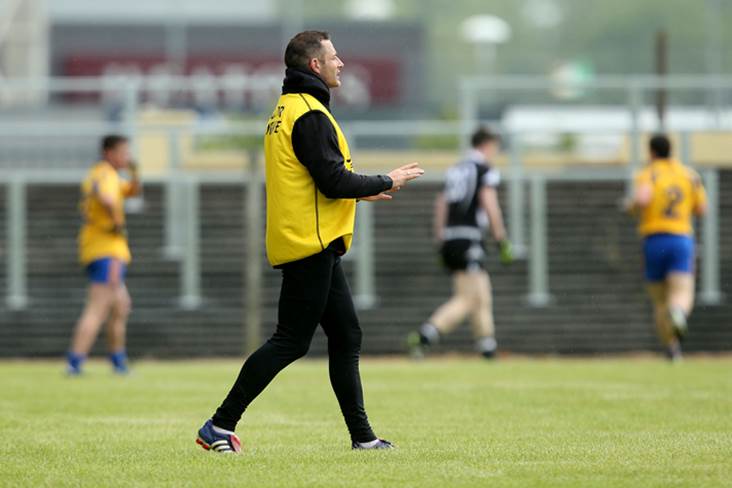 Eamonn O'Hara.
©INPHO/James Crombie.
Tourlestrane joint-manager Eamonn O'Hara is furious that they were unable to field their strongest team against Ballintubber in the Connacht Club SFC clash at the weekend.
The reason for Tourlestrane not being at full strength is that O'Hara and his joint manager Gerry McGowan were forced to rest talented youngster Cian Surlis after the Connacht Council had fixed the club to play two provincial minor fixtures during the week.
The council's refusal to reschedule last Friday's minor game particularly irked O'Hara who stressed to the Western People that player welfare was not considered by the provincial body.
"We couldn't start our strongest team; we had to drop Cian Surlis. Cian is a minor and I'm just very disappointed with the Connacht Council. I think it needs to be said.
"You talk about player welfare and everything; I had a discussion with one of the guys from the Connacht Council and for him to say that the minors don't reflect what happens at senior level is a complete disgrace. It's a complete narrowmindedness that's out.
"We have a young fella in Cian who's down in UL trying to get on a freshers team. Since our county final here two weeks ago he's actually played six games. That included a Connacht minor game last Wednesday and Friday night. We requested that the game be changed and the Connacht Council said no.
"Stuff like that is a disgrace as far as I'm concerned. It's common sense; there's nothing on next Wednesday and to be told that those minors should not interfere with seniors is a joke. Because in rural clubs right now, teams are scraping to get minors just to get players out."
Most Read Stories